Slinger JV football scores a solid win over Monona Grove | By Ron Naab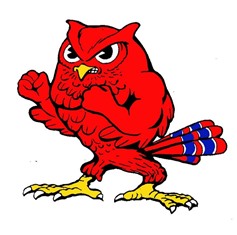 August 24, 2017 – Slinger, WI – The Slinger JV football team went home victorious in a non-conference match up against Monona Grove Silver Eagles, 28 – 21.
Scoring highlights:
It was a rough start for both teams in the first quarter as Slinger committed two turnovers and Monona Grove had three. Then with 34.4 seconds remaining on the clock Slinger's Travis Dufour had a 6-yard run for a touchdown followed by a extra point kick by Luke Wetherall. The Owls led 7 – 0.
In the second quarter Slinger quarterback Logan Homberg ran for a 1-yard touchdown and Wetherall connected on the extra point conversion.  The Owls led 14 – 0.
With 24.7 seconds remaining in the half, quarterback Carter Tomcheck of Monona Grove ran 8 yards for a touchdown followed by an extra point by Trevor Ogden.
At the end of the half Slinger led Monona Grove, 14 – 7.
In the third quarter Slinger's Travis Dufour scored again on a 7-yard run and Wetherall punched it in for the extra point. The Owls led 21 – 7.
Slinger score again shortly thereafter as  Homberg passed to Deven Hays for 8-yard touchdown with the point after by Mike Matheson pushing the score to 28-7.
With no time on the clock Monona Grove's Carter Tomcheck completed a 52-yard pass to Ogden with the point after by Tomcheck.
At the end of the third quarter Slinger led Monona Grove 28 – 14.
With 26.9 seconds remaining in the game, 5 yard run by JJ Jones of Monona Grove barreled into the end zone on a 5-yard run for a touchdown and the extra point was completed by Tomcheck.
The final score was Slinger 28 and Monona Grove 21.
First game of the season was a successful one for Slinger JV Owls.