St. Lawrence Fire Company honors its own. By Ron Naab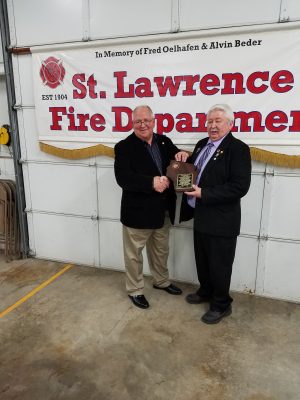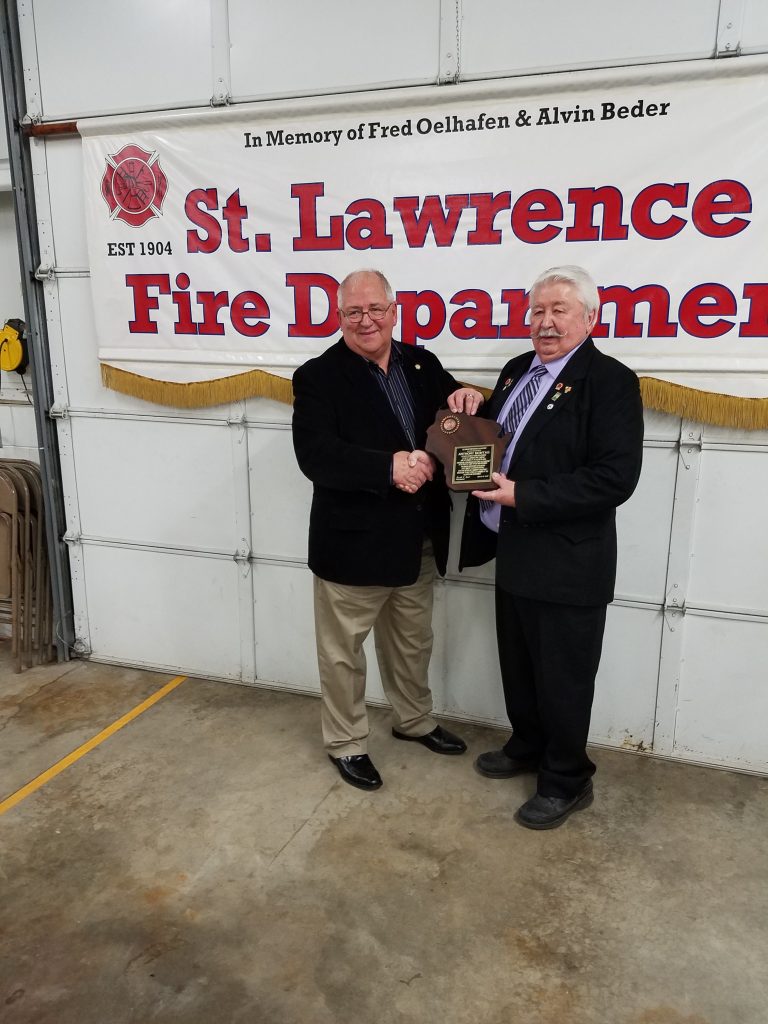 March 16, 2017 – St. Lawrence, WI –  The St. Lawrence Fire Company took time to thank those that support the organization with their skills, time, or money along with the members and their families.
This past year the department responded to more than 140 calls for assistance.  Their responses included the automatic aid response with the Allenton Fire Department to major incidents.  The St. Lawrence Fire Company is contracted to provide initial response to areas in the towns of Hartford and Addison.
Those honored included Anthony "Tony" Montag, former fire chief and president of the fire company for his 50 years of dedicated service.  In attendance to share in this special moment were many of Tony's family members.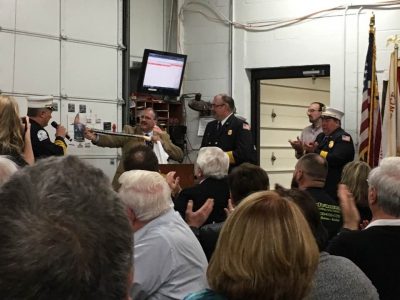 This year's Member of the Year for St. Lawrence Fire Company is Lieutenant Andy Messig, who has been a member since 2004.
Messig is a certified Firefighter I, Driver/Operator and Emergency Medical Responder.  He has been involved in many committees and is very motivated to make the St. Lawrence Fire Company.
The awards program ended up with some very special presentations to former Fire Chief Gary Karntiz.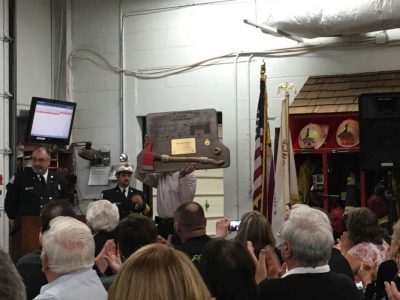 Karnitz joined the fire company in 1986 and has served as fire chief for 21 years.  Gary has been a leader in many new venues in his fire department and the regional fire service.
He was instrumental in arranging the agreement with the Allenton Fire Department for automatic aid response to fire calls for either department.
Presenting Karnitz with awards were the Allenton Volunteer Fire Department, Badger Firefighters Association and the St. Lawrence Fire Company.