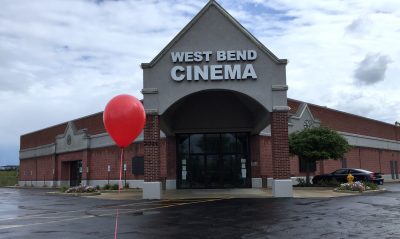 Sept. 7, 2017 – West Bend, WI – The Stephen King movie "It" opens Friday and the movie theater has a red balloon attached to the sewer grate out front.
At least we think it's a promo for the movie….
In the movie Pennywise, a killer clown, lures children to storm drains with floating red balloons … and then…
Here's a video preview… but I'm warning you… watch it at your own risk and NOT before you go to bed.
Photo courtesy Kristen Bayer.