Richfield, WI – The WisDOT has a proposed highway improvement on STH 167 from STH 175 to STH 164 starting in July of 2022. This is a 3.5-mile resurfacing project on STH 167, between STH 164 and STH 175.
WisDOT will be hosting a public information meeting to inform residents, businesses, and others and answer questions regarding the construction. The meeting will take place on June 30, 2022 from 4 p.m. – 6 p.m. at Village Hall in Richfield, 4128 Hubertus Road, in the lower level.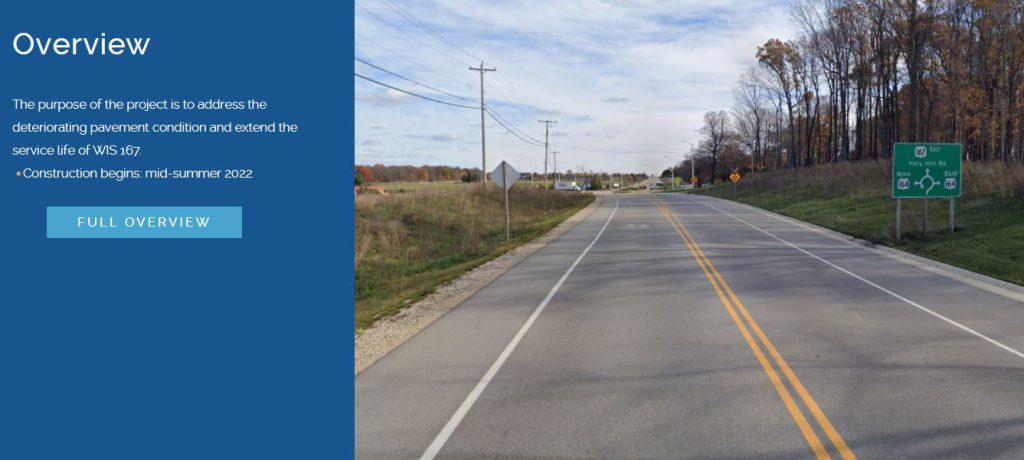 It is anticipated the roundabouts in the project will be gapped (STH 164 and STH 175 were built in recent years).
Click HERE to SUBSCRIBE to FREE local news at
The resurfacing job will include milling and overly, base patching, and minor shoulder repairs. Joint and crack repair will be done as needed.
Additionally, all of the beam guards throughout the project are old and will be replaced and grading will completed for the beam guard replacement.
WisDOT Project Manager
Mr. Ryan Schnurer, P.E.
Telephone: (414)-303-0029
Email: [email protected]