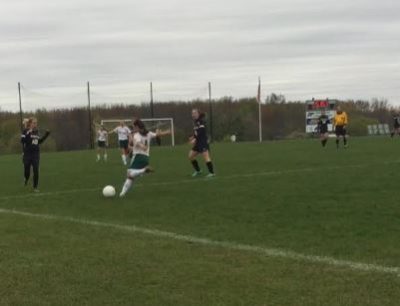 May 9, 2017 – Jackson, WI – An exciting goal in the first minute of the game by forward Caitlyn Kaelberer gave Kettle Moraine Lutheran the momentum needed to start the first half strong.
Kettle Moraine Lutheran took on Waupun for the second time at home Tuesday night.
Along with Kaelberer's score in the first half, Kettle attacking midfielder Megan Sina scored in the 42nd minute. Waupun pushed right back and scored just after Sina.
In the second half, Kettle was unwilling to give up its lead and scored two more times with goals by Katelyn Aswege and Kaelberer.
The Chargers finished the game with a 4-1 victory.
Kettle's next game is against Plymouth on Thursday, May 11.
Previously losing to Plymouth 2-0, Kettle is hoping to use its momentum from the Waupun game to play strong against Plymouth.