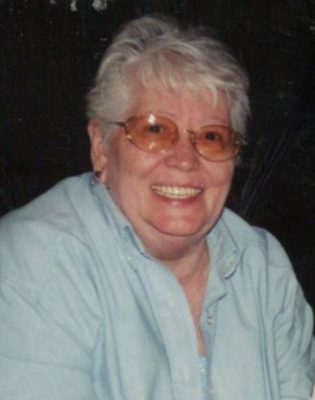 May 9, 2017 – West Bend, WI – Leah B. Radloff, 84, of West Bend, passed away on Tuesday, May 9, 2017, at St. Joseph's Hospital in the town of Polk.
Leah was born on November 28, 1932, the daughter of the late Raymond and Ruth (Grant) Hotchkiss. On August 18, 1952, she was united in marriage to Norman Radloff.
Norman preceded Leah in death in December 14, 2000.
Those Leah leaves behind to cherish her memory include five children, Sandra Cross of Tigard, Oregon, Valerie (Jake) Jacobson of Cedarburg, Larry Radloff of Fond du Lac, Geoffrey (Laurel) Radloff of West Bend, Peggy (Bill) Hueltner of West Bend; nine grandchildren, Kristan (Andre) Jeannis, Matthew Cross, Jim Jacobson, Tim (Ashley) Jacobson, Kaitlynn Radloff, Spencer (Brianna) Radloff, Corey Moser, Erik Hueltner, and Rochelle (Adrian) Reed; six great grandchildren, Kanna, Layla, Alex, Dana, Carter, and Evan; a brother, Clifford Hotchkiss of Tomahawk; a sister-in-law, Shirley Hotchkiss; her close friend, Pat; a special niece, Jackie (Dennis) Hill; other relatives and friends.
In addition to her parents and husband, Leah was preceded in death by a son, Daniel Thomas Radloff; five siblings, Mildred Cole, Belva Ruby, Elaine (Dick) Heeg, Ione (Jesse) Tomlinson, and Herb Hotchkiss; a sister-in-law, Mary Hotchkiss; and her brother-in-law and sister-in-law, Ervin and Becky Radloff.
Private family services will be held at a later date.
The Myrhum Patten Miller and Kietzer Funeral Homes have been entrusted with Leah's arrangements.