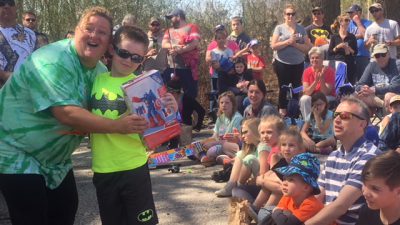 May 8, 2018 – Jackson, WI – The weather was perfect for the 16th annual Scotty Schoen Youth Fish Derby on Hasmer Lake in Jackson. Hundreds of kids and their parents took advantage of the warm weather and turned out to participate in the event.
Kids came armed with pole and bait and tested their casting skills. There were goodie bags and fantastic prizes.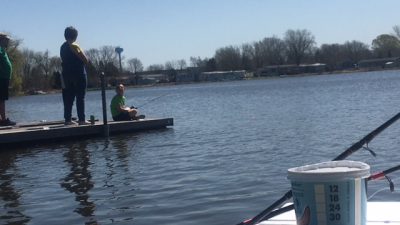 Winners included: Micah Harris registered a 19-inch sucker, Liam Gambino landed an 11.25-inch bass, Lily Shaw hauled in a 21 1/2-inch northern, and Landon Hatch reeled in a 24-inch northern.
Fishing licenses were not needed by participants 15 and under. The event was sponsored by Jackson Park and Rec.