May 3, 2019 – West Bend, WI – Big game on tap tonight as the 3rd annual Hoops with Heroes tips off at 6 p.m. at St. Frances Cabrini. Let's turn back the clock two years ago as the grade schoolers faced off against local law enforcement. How many players do you recognize?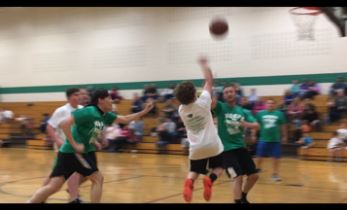 April 29, 2017 – West Bend, WI – The Cabrini kids came with their game face on as they tipped off against local community heroes in a Friday evening fundraising basketball game.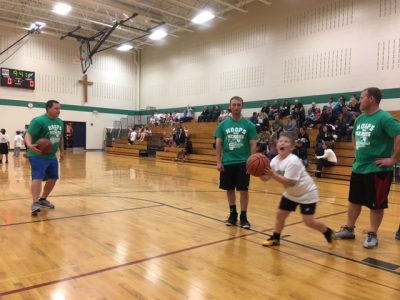 The Cabrini Coach had some super-secret strategy up his sleeve as midway through the first half the players on the Cabrini bench sat with a wide open box of donuts. "You'll notice only the police officers were the ones who got distracted," said a member of the Heroes team who identified himself as a firefighter. (see photo below of player eating donut)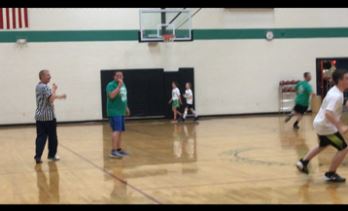 The score was relatively close the entire game and a good time was had by all.