The Wisconsin Fishing Expo is February 23-25 in Madison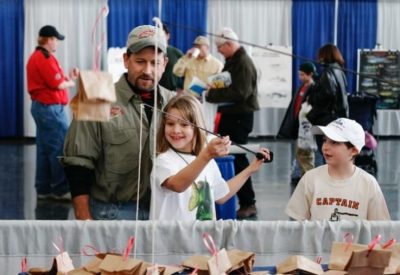 Feb. 20, 2018 – Madison, WI –  The Wisconsin Fishing Expo (WFE) has expanded again with the addition of the Explore LaCrosse Kayak Corridor, February 23-25, in the Exhibition Hall at the Alliant Energy Center, Madison, Wisconsin.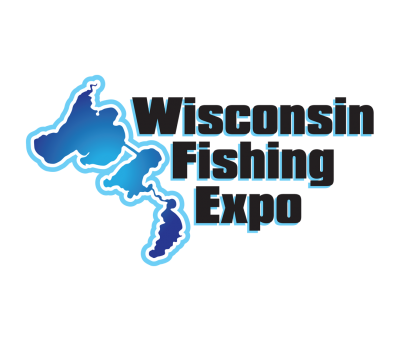 Already more than double, and sometimes even quadruple the size of any other fishing expo in the state, the WFE offers over 150,000 square feet of fishing equipment, boats, and seminars-all under one roof!
The New Kayak Corridor has factory booths from Hobie, NuCanoe, Jackson Kayak, White Potatoe Outfitters, Native Watercraft, and many others.  
"Kayak fishing is the most upcoming sport there is in terms of getting anglers on the water," said Dan Durbin, one of the owners of the expo.  "It's a perfect addition to the expo and the Madison Chain is a great body of water for silent watercraft."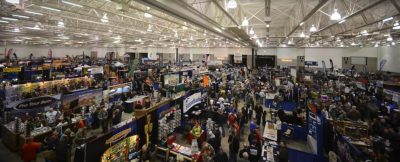 Also new is the Antique Lure Exhibit that features over 350 antique lures.  Located adjacent to the recently introduced Art Gallery, it's the perfect compliment for the second floor of expo. In addition to viewing some really cool lures, anglers can have their lures appraised at no charge.
"People loved the art exhibit last year," said Kristen Monroe, floor manager for the expo.  "Having collectible lures makes sense for the area. Who knows how much that old lure is worth that's been sitting in your tackle box?"
An expanded "Kidz Zone" offers a ton for the kids to do including: free face painting and balloon animals, casting competitions, Toyota trout pond, minnow races, and bowfishing.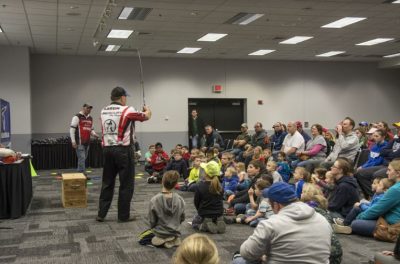 Over 20 new seminars come from the biggest names including Bassmaster Elite 50 anglers Seth Fighter and Keith Combs as well as musky legend Pete Maina, Lee Tauten, Rob Manthei, Kenny Jackson, Bill Schultz, Tommy Kemos, Doc Sampson, Barb Carey, Eric Haataja, Adam Glickman, Frank Hyla, Dan Brovarney, Joe Henry, Adam Walton, and more.
Greg Karch will provide three youth seminars that offer free rods, reels, t-shirts, and lures (while supplies last, must attend full seminar).
Looking for a new rig has never been easier with over 20 brands of boats on hand from 18 different dealers.  They are literally hundreds to choose from.
Anglers can expect to see some new booths on hand like those from Daiwa, Shimano, Clam, Blackfish, Strike King, and other major factory brands.
The Expo has always prided it self on giving back to the community and this year will cut a check for $10,000 to the local Madison Fishing Expo group to fund fishing projects in the state.  In addition, dozens of non-profit fishing clubs from Fishing Has No Boundaries to the Yahara Fishing can exhibit for no charge to help spread the word about fishing and to recruit new members.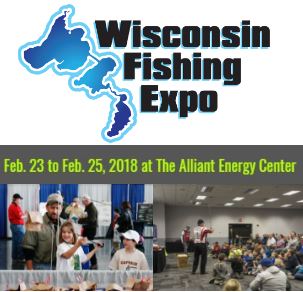 As always, kids $12 and under are free.  
Go to www.wifishingexpo.com for details.
Sponsored by: Crestliner, Subway, Don's Marine, Wisconsin Outdoor News, The Big 1070, Outdoor Wisconsin, BlackFish, the National Professional Angler's Association, Future Angler's Foundation, and Mercury Marine.