Funeral today for Gerald "Jerry" A. Butz, 84, in West Bend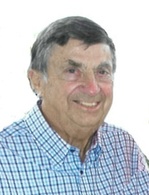 Feb. 20, 2018 – West Bend, WI – Gerald "Jerry" A. Butz, 84, passed away peacefully on Thursday, Feb. 15, 2018 at The Kathy Hospice in West Bend, surrounded by family.
He was born on June 25, 1933 in St. Cloud, WI to Frank and Amanda (nee Holzman) Butz. Jerry was the eighth of eight children, six boys and two girls and was raised on a farm. He was a graduate of Saint Mary Spring's Academy and later was in the U.S. Navy and served on the USS Safeguard. Jerry married Karen Butz (nee Rohde) on November 8, 1958 at St. Cloud Catholic Church, in 1961 they moved to West Bend.
He spent his life working and building the family business, Clothes Clinic. He was an active member of St. Frances Cabrini, Knights of Columbus (4th Degree), active member of the West Bend Kiwanis Club, past President of WI Fabricare Institute, Director for International Drycleaners Congress, and was an avid member of the West Bend Country Club and Fiddlesticks Country County Club, Ft. Meyers, FL..
Jerry will be remembered as an active member of the West Bend community and always enjoyed giving his time to charities. Jerry was an avid golfer, enjoyed gardening, traveled the world and especially loved spending time with his extended family and friends. Jerry will always be remembered for his smile and signature laugh.
Jerry is survived by his loving wife of 59 years, Karen; children, Kim (Louie) Fougere, James (Lisa), Karla (Greg) Butz-Bublitz and Johan (Kathleen) Daelemans; grandchildren, Colleen Fougere, Gabriella Butz-Bublitz, Amanda Wier, Jessica Cole, Jelle, Bram, Simon and Flo Daelemans; brother Kenneth and sister-in-law Ellie Butz.; He is further survived by great-grandchildren, nieces, nephews, other relatives and friends.
Jerry is preceded in death by his parents, siblings Olive (Clem) Simon, Donald (Joy), Gordon (Iola), Francis, Roy (Gladys), Donna Mae (Albert) Frank and sister-in-law Sylvia Butz.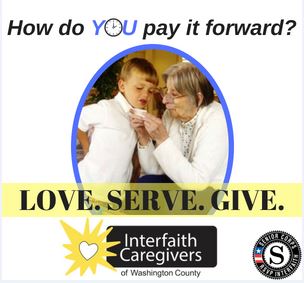 A Mass of Christian Burial will be at 1:00 PM on Tuesday, February 20, 2018 at St. Frances Cabrini (1025 S. 7th Ave West Bend, WI 53095) with Father Justin Lopina presiding. Visitation will be at church on Tuesday, February 20, 2018 from 10:00 AM until 12:45 PM.
In lieu of flowers, memorials are appreciated to St. Frances Cabrini, Alzheimer's Association (620 S 76th Street, Suite 160 Milwaukee, WI 53214-1599) and Evan's Scholars Foundation and/or charity of choice in Jerry's name.
A special thank you to Dr. Robert Gibson and the Kathy Hospice.