Today, Saturday, Nov. 4 help Lifestar Stuff the Rig at the Pig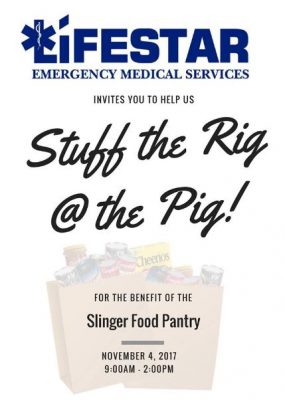 Nov. 4, 2017 – Slinger, WI – Stuff the Lifestar Rig with non-perishable foods from Piggly Wiggly, 1100 E. Commerce Blvd. in Slinger to benefit the Slinger Food Pantry.
Our crews will be in the Piggly Wiggly parking lot from 9 a.m. to 2 p.m. Piggly Wiggly will have prepackaged grocery bags for sale, or purchase food of your choice to donate and Stuff our Rig!

All food will be donated to the Slinger Food Pantry.