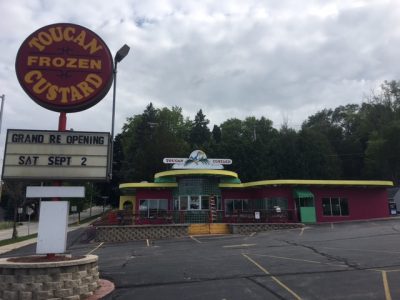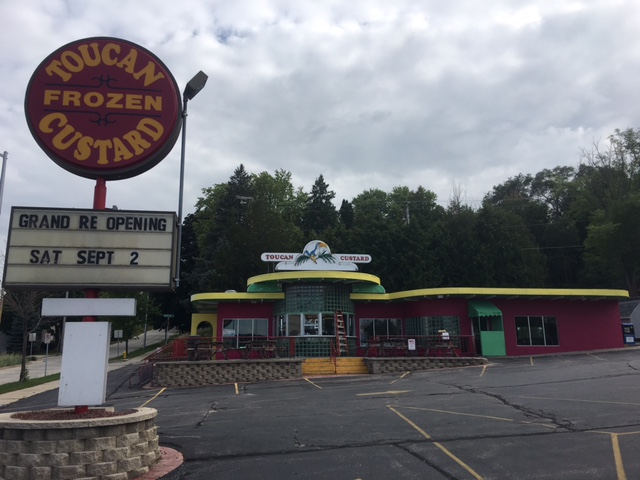 August 31, 2017 – West Bend, WI – The new owners at Toucan Custard are planning to reopen the restaurant on Saturday, Sept. 2.
The Moehr family sold the business to brothers Suleiman and Issa Bashabsheh.
Wife Jackie Bashabsheh wrote on the Toucan Facebook page: We are planning on re-opening Toucans on Saturday Sept. 2 if all goes as planned. Fingers crossed!
Stay tuned!