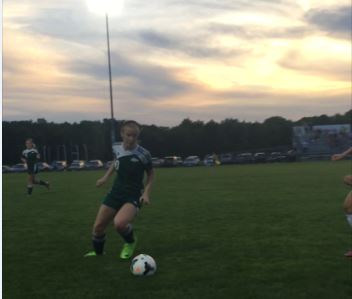 June 3, 2017 – Jackson, WI – The Kettle Moraine Lutheran girls' varsity soccer team took on Brookfield Academy on Saturday night for the WIAA Regional Championship.
The temperature cooled off as the 7 p.m. game time approached. Both teams started the half strong, but Brookfield Academy pushed through Kettle's strong defense and scored an impressive goal.
Both teams took numerous shots, and Brookfield Academy was able to connect on another shot in the second half. Kettle pushed hard as the time ran out, but was unable to even the score.
The final was 2-0 with Brookfield Academy taking home the Regional Championship.
With an 11 – 12 record, Kettle finished out the season with a strong game and a positive attitude as returning players congratulated graduated seniors on a great season.