Two people OK after morning fire in Town of WB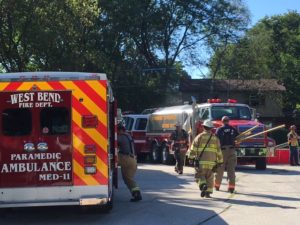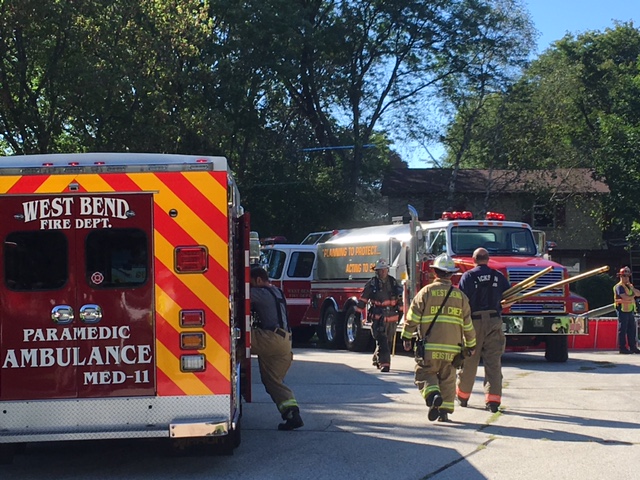 On Monday September 26, 2016 at approximately 8:18 a.m., the Washington County Sheriff's Office was notified of a house fire located in the 4900 block of Eagle Lane in the Town of West Bend. The caller reported that an 18 year old family member was trapped in the basement. Deputies and firefighters from the West Bend Fire Department were subsequently dispatched to the scene.
Upon arrival, first responders observed a moderate amount of smoke emitting from the single family home. Assisting the West Bend Fire Department were the following departments: Allenton, Boltonville, Germantown, Hartford, Jackson, Kewaskum, Kohlsville, Newburg, Saukville, Slinger, and St. Lawrence.
A preliminary investigation revealed the following: At the time of the fire, the single family residence was occupied by five immediate family members ranging in age from 54 to 12.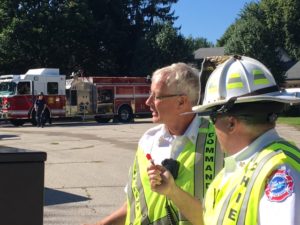 Shortly before 8:18 a.m., a 24-year-old son was awoken to some type of explosion. Upon investigating the source of the explosion, he discovered heavy smoke and fire coming from the basement. He was able to alert and evacuate everyone from the residence, except for his 18-year-old sister (who was believed to be in the basement).
He exited the residence and attempted to alert his sister by breaking an exterior basement window. He confirmed that she was still inside the basement and responded to a neighboring residence to call 911.
Within approximately eight minutes of their arrival, two West Bend Fire Fighters were able to locate the 18 year old and extricate her from the basement.
She was subsequently transported via ambulance to St. Joseph's Hospital in the Town of Polk, and later to St Mary's Burn Center in Milwaukee for further monitoring.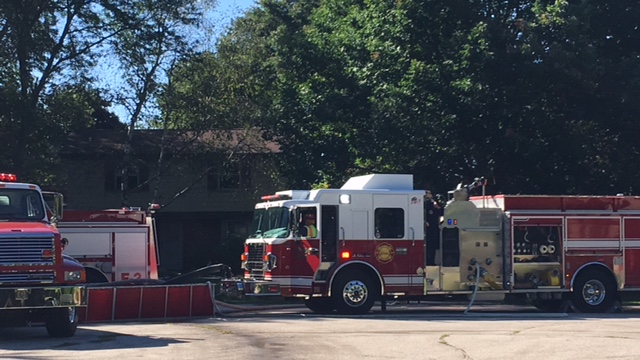 Thanks to the efforts of these two firefighters, her injuries appear to be minor and non-life threatening. The brother was also transported to St. Joseph's Hospital via ambulance for minor cuts to his hands and arms. No firefighters were injured.
The exact cause of the fire remains under investigation, but it does not appear to be suspicious in nature. Damage to the home and contents was estimated at approximately $300,000. The Red Cross was requested to the scene to assist the family.
Eagle Lane south of Starlite Drive was closed for approximately 4 hours to facilitate firefighting, overhaul, and investigative functions.