Oct. 13, 2017 – Washington Co., WI – The Governor of Wisconsin has ordered flags to fly at half-staff, Sunday, Oct. 15, 2017, as a mark of respect for Wisconsin State Assembly Representative Bob Gannon.
In accordance with this order, please ensure that the flag of the United States and the flag of the State of Wisconsin are flown at half-staff at all state facilities, beginning at sunrise Sunday, October 15, 2017, and ending at sunset on that same date.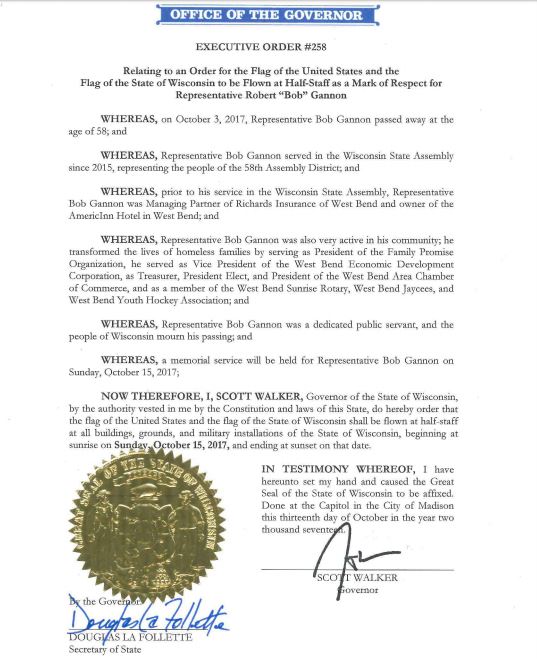 Rep. Gannon died unexpectedly Oct. 3, 2017.
A celebration of life will be held Sunday, Oct. 15 from noon – 4 p.m. at the Prairie Center at West Bend Mutual Insurance Co. in West Bend.
More details are available by clicking HERE.
Rep. Gannon was 58.