Unbelievable sale price for hotel in West Bend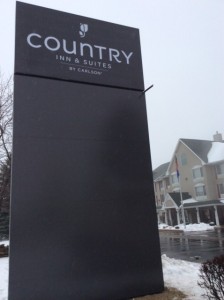 The sale price has been recorded for the Country Inn & Suites on Gateway Court in West Bend. The three-story hotel overlooking Highway 45 sold Dec. 29, 2015 to West Bend Lodging LLC for $1,538,750.
The property had a 2015 assessed value of $2,189,900. Previous owner Jim Walker bought the property Oct. 1, 2007 for $3,350,000.
Country Inn & Suites recently installed new signage. Other interior upgrades will include new carpeting, new furniture, and the wallpaper will be replaced.