UW-Washington County drops a game to UW-Fox Valley | By Mitchell Bury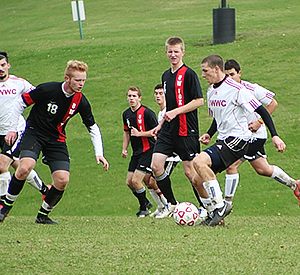 Sept. 23, 2017 – West Bend, WI – The UW-Washington County soccer team lost to UW-Fox Valley this week. The final score was 16-0.
Michael Anderson had seven saves in the first half and Corey Donovan had five saves in the second.
The Wildcats' game against UW-Baraboo scheduled for Sept. 23 was forfeited, giving UW-WC a 3-0 win.
There also will not be a game Monday, Sept. 25 as UW-Sheboygan do not have a team this season.
The next game for UW-WC is Friday, Sept. 29 at UW-Rock County.