Sept. 8, 2017 – Washington Co., WI – The UW-Washington County volleyball won its first match of the season by defeating UW-Fox Valley in a non-conference match 25-12, 25-14, 21-25, 25-18.
For the first match of the season coach Deb Butschlick said the team played very well.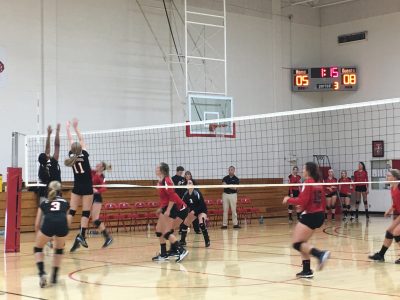 "The team is deep with talent and we are working to find the right combinations," Butschlick said. "We did struggle with consistent serving; as a team we served with 82% accuracy.  To be competitive, we will need to serve at least 92% or better."
The Wildcats collected 18 ace serves on the night.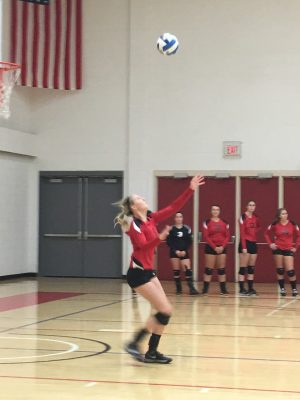 Meghan Macfarlane led the team with 13 kills out of 24 attempts, 3 ace serves and 4 digs.
"Meghan played both the outside and middle hitter positions tonight and did a great job," said Butschlick.
 Kayla Boehm had 11 kills out of 16 attempts and 2 blocks.
Kayla Schommer had 23 assists for kills and 3 ace serves.
 Catherine Tucker led the team with 12 digs, she also had 3 ace serves.
Ally Weix had 9 digs.
The Wildcats are 1 – 0 on the season.
UW-WC will play its next game at home Monday, Sept. 11 at 5 p.m. against Silver Lake College.
Photos and stats courtesy UW-Washington County.