UW-WC women power up in second half to down UW-Baraboo. Megan Breuer leads Wildcats with 21 points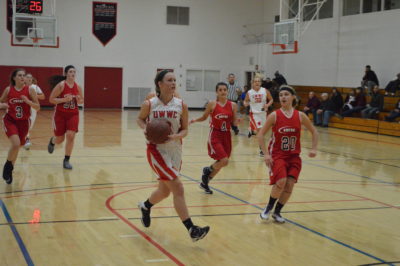 Dec. 13, 2016 – West Bend, WI – The UW-WC Wildcats were able to overcome a tough shooting night to defeat UW-Baraboo 61-52.
The Wildcats mixed up the defenses between zone and man to create some turnovers late in the game, and separate themselves from The Fighting Spirits.
After coming out of halftime tied 22-22, UW-WC strung together a of three's and a few fastbreak lay-ups to spark the offense.
Megan Breuer lead all scorers with 21 and Kassi Uselding added 19.
Kim Zimmel had a season high 13 points. The Wildcats are off for the holiday and resume play Jan. 4 against Wisconsin Lutheran College.