February 3, 2020 – Washington Co., WI – The UWM at Washington County Wildcats were on the road Saturday battling the Falcons of UWO-Fond du Lac.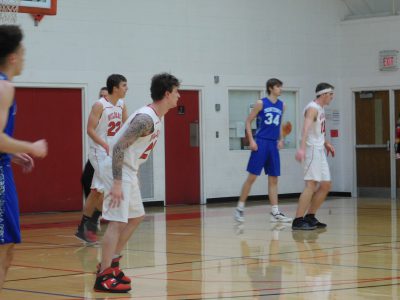 Both teams were locked in; the Wildcats eventually found a little breathing room with an 8-point lead, but the Falcons used a 4-0 spurt in the final minute of the half to pull within four.
Both teams started the second half a little sluggish. As the two teams battled the Wildcats hit a go-ahead three with 10 seconds left to play.
However, UWO-Fond du Lac was able to get a shot up and knock down the clutch three with .3 seconds remaining.
In overtime, the Falcons built a small 5-point lead and eventually would hang on for the 113-110 victory.
The Wildcat's David Britton led all scorers with 37 points; he converted on eight 3 pointers. Seth Perez added another 25 points.