November 28, 2019 – West Bend, WI – The Russ Darrow Group paid tribute to office manager Patti Rossa who retired after nearly 47 years at the locally-owned dealership.
Hired when she was 17 years old, Rossa said she interviewed and was hired right away. "There were a lot of older gentlemen who worked there but it was like family," she said.  "By the time I was 18 I was an office manager. The car business just got in my blood."
At that time, in 1972, the Russ Darrow dealership was located on S. Main Street. "My office was pretty close to where the drive-in window is at the McDonald's," said Rossa. "We were next to Schleif's Gas Station, Weiland's is still there and Coachman House was down the street."
Mike Darrow presided over the gathering which included nearly 100 of Rossa's current and former coworkers.  "The turnout today is truly a testament to the person Patti is," he said. "Many of you have heard me say over the years that a company is only as good as its people and with Patti, she has helped make these stores in West Bend and our company much better."
Russ Darrow said he was impressed with the alumni who showed up to recognize Rossa. "I want to tell you how proud my wife Sue is and I am and Mike and our family of the loyalty we've had over the years," he said.
Darrow then went onto read off a list of that have been with him for decades.
Mike Darrow wrapped up the luncheon by presenting Patti and her husband with a trip to anywhere in the United States.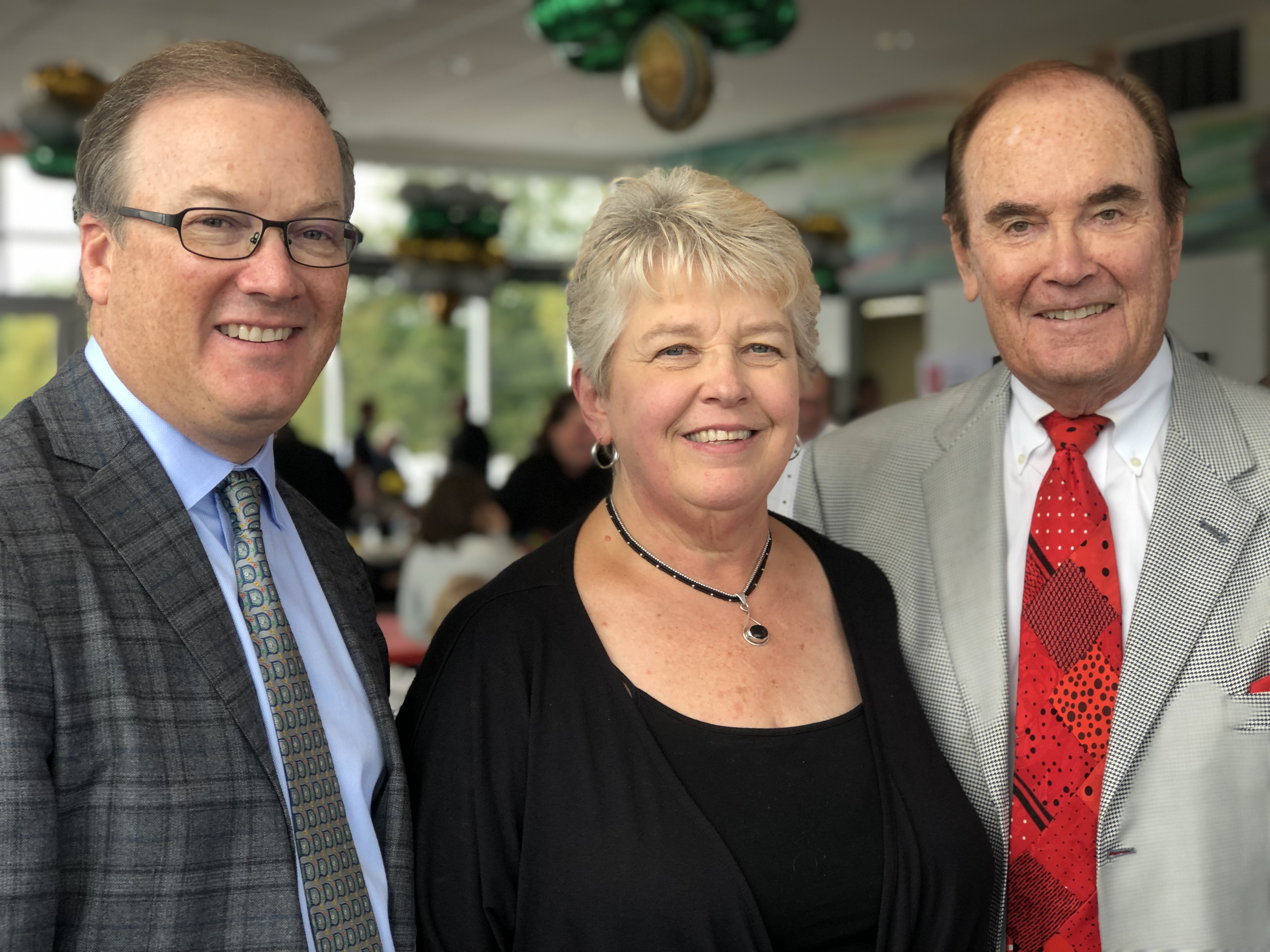 "I just would like to thank Russ Darrow and his family for giving me the support at my job; they've let me hire the people I wanted to hire and promote the people I wanted to promote. They were always there for me. I was invited to a lot of family things and I just love them all and what I really like is they're just so personable, professional and they're just good people," said Rossa.