August 9, 2017 – West Bend, WI – It was February 2017 when the Moehr family made the announcement.
"We are announcing as a family we've decided to sell our business Toucan Custard," said Rebecca Moehr- Lambrecht. "It's been a huge part of our life and a part of our heart for the past 27 years, and with our dad's passing this year it feels fitting that the torch also be passed with Toucan."
During a Friday morning gathering at Toucan, the Moehr girls discussed their decision while taking frequent breaks down memory lane about growing up as the daughters of Al Moehr and working at Toucan.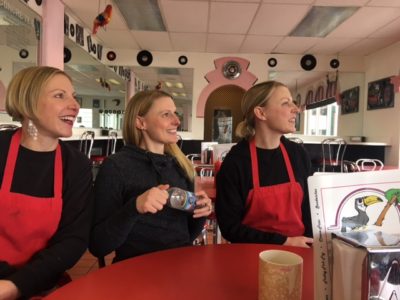 "The frozen custard shop was our dad's baby and it was a great part of our childhood," said Jacquelyn Heise. "I've been here all 27 years."
This week the sisters gathered for an update and to say "thanks to the community" for its support.