March 12, 2017 – West Bend, WI – The National Weather Service has issued a Winter Weather Advisory in effect until 1 p.m. Tuesday for Washington County as well as Ozaukee, Dodge and Fond du Lac Counties.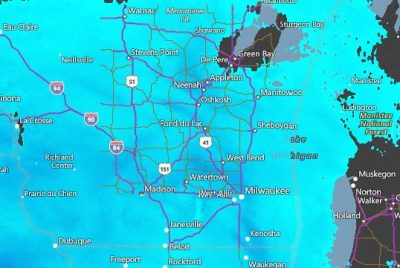 Washington County Sheriff said roads are snow covered as of 10 p.m.  Plows and salters are at the ready.
WINTER WEATHER ADVISORY REMAINS IN EFFECT UNTIL 1 PM CDT TUESDAY…
A Winter Weather Advisory remains in effect until 1 PM CDT Tuesday.
* TIMING…Expect snow to develop late this evening and then diminish around the middle of the day on Tuesday. The widespread snow will be heaviest late this evening through tonight, with some heavier periods possible with the lake effect snow Monday night into Tuesday.
* SNOW ACCUMULATIONS…Total snow accumulations of 6 to 9 inches are expected with the highest totals in the lake counties. The snow will be dry and powdery inland, but a bit wetter toward the lake.
* WINDS / VISIBILITIES…East winds 10 to 15 mph becoming northeast 10 to 15 mph for late Monday afternoon and night. Gusts up to 20 to 25 mph especially near Lake Michigan. Patchy blowing snow and drifting are expected mainly Monday night and Tuesday. Significant reductions in visibility is possible within heavier lake effect snow showers.
* IMPACTS…Plan on difficult driving conditions…including during the morning commutes on Monday and Tuesday.
PRECAUTIONARY/PREPAREDNESS ACTIONS…
A winter weather advisory for snow means periods of snow will cause primarily travel difficulties. be prepared for snow covered roads and limited visibility…and use caution while driving. The latest road conditions for Wisconsin can be obtained by calling 5 1 1 or by visiting www.511wi.gov.