June 16, 2022 – Washington Co., WI – Can you identify this new buildout in Washington County, WI? The big reveal comes at the 15-second mark. Can you get it before that?
Click HERE to SUBSCRIBE to FREE local news at
And the answer is Boston Store in the West Bend Corporate Center, located west of Highway 45 and to the south of Paradise Drive. Scroll down to see what new store is opening this summer
Dunham's Sports is a national sporting goods chain. According to the corporate website it has stores in over 20 states. There are multiple Dunham's in the Washington County area including a shop on N. Spring Street in Beaver Dam in neighboring Dodge County. That store opened in 2010.
There are also stores in Brookfield, West Allis, Franklin, Sheboygan and on a history note, if you traveled to Fond du Lac, you'll remember Dunham's had a huge spot in the old Forest Mall.
Click HERE for an awesome walk-thru video of the old Forest Mall from 2017
For people who have a cabin up in Shawano, that community had a Dunham's open in the former Kmart in 2016. Opposite the store is American Marine and next door is Maurices.
According to Dunham's website the shop is looking to fill six positions in US-WI-West Bend who wants to work in a "Fun, fast paced work environment, with variety in the day-to-day routine." Click HERE for the job postings.
The store is expected to open in the July/August timeframe.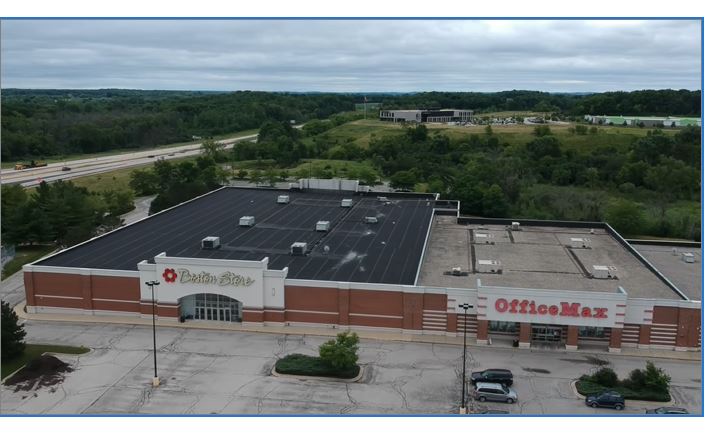 That corporate center and the neighboring standalone strip that used to be home to Pier 1 Imports is owned by City Pointe LLC of Brookfield which purchased the parcel in July 2021 for $3.6 million. The strip parcel on the south end of the property is currently home to Office Max, We Rock the Spectrum Kids Gym, Chen's Buffet, Hassleless Mattress, GameStop, and further down there's a Walmart.
Click HERE to see the other big box franchise opening in the strip.  It was a story broken on WashingtonCountyInsider.com in May 2022.
This is a working story, and more information will be posted when details become available.