Grand opening today for the new Cobblestone Hotel & Inn and Wissota Chop House in Hartford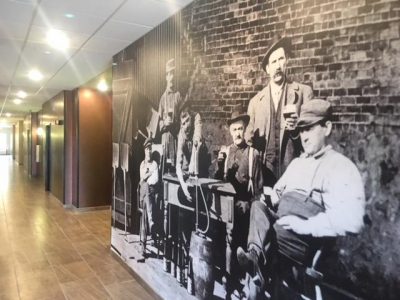 June 19, 2018 – Hartford, WI – It was September 2017 when ground was first broken for Cobblestone Hotel & Suites  and Wissota Chop House restaurant on Highway 60/ 110 E. Sumner Street in Hartford.
Fast forward nine months and the new restaurant and hotel are now open.
A quick look inside the four-story hotel shows a head nod to Hartford history along with upper-midscale accommodations that mix "convenience, comfort and extraordinary customer care."
Jeremy Griesbach, a 1992 graduate of Hartford Union High School, is the president of development with BriMark Builders, LLC a division of Cobblestone Builders. He felt there's always been a missing piece to the hotel puzzle in Hartford.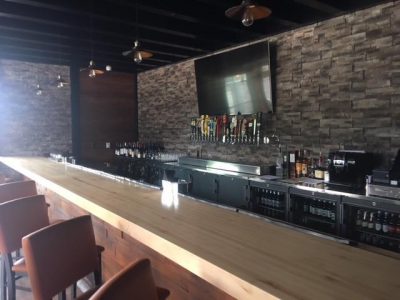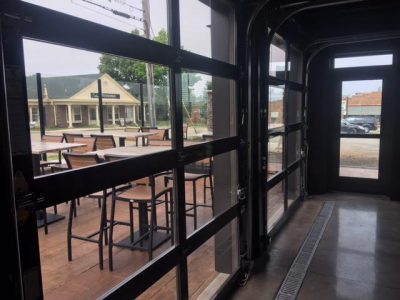 "For the past 20 years of so I've always thought we were missing that business hotel in town and that quality lodging," Griesbach said. "We were always losing those people to the surrounding communities and anytime somebody doesn't stay here they're not eating here or buying gas here and now we're finally getting something done."
For Hartford it's a "shot in the arm for the community" according to Chamber of Commerce Executive Director Scott Henke.
Historic photos at the hotel are courtesy retired Hartford Police officer and Hartford Historical Preservation Foundation Board Member Troy Fassbender and the Hartford Historical Society. There are a number of historic sepia photos in every room and a framed picture of Hartford's Peace Celebration in every bathroom.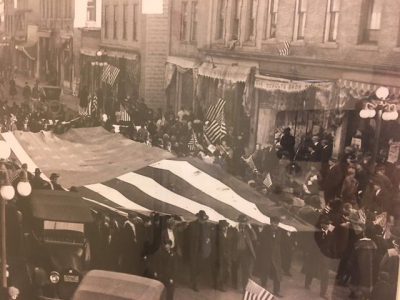 Aside from the restaurant and ease of access to downtown Main Street the hotel also offers a pool, fitness room, and a complimentary breakfast.
There is a soft opening at the 60-unit hotel with a ribbon cutting at 5:30 p.m.