April 14, 2018 – West Bend, WI – The Green Bay Packers wrapped up their 2108 Tailgate Tour with a stop Saturday in West Bend. Players signed autographs and posed for photos with a VIP group of local business owners prior to meeting nearly 500 of their biggest fans.
Aside from meeting Packer greats like Antonio Freeman, Ty Montgomery, Rob Davis some lucky fans got to try on Bubba Franks Pro Bowl Ring.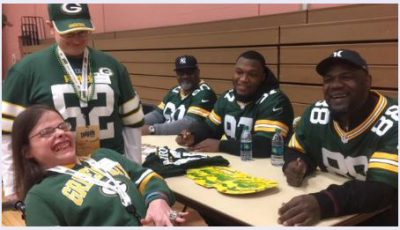 Packer players spent about 30 minutes answering questions from the fans including things like "who is their biggest rival team" and "what quarterback they would love to sack."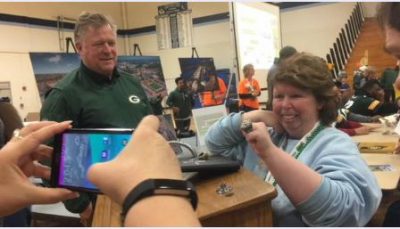 Fans also grilled Antonio Freeman about his questionable catch in 2000 when the Packers played the Vikings on Monday Night Football. Click HERE and judge for yourself.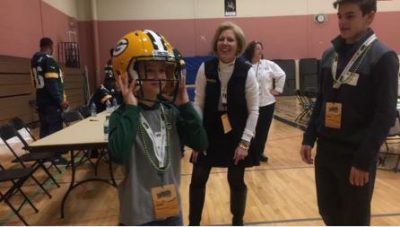 There were questions about Reggie White signing with the team and "who is your favorite superhero?" Ty Montgomery picked the Incredible Hulk.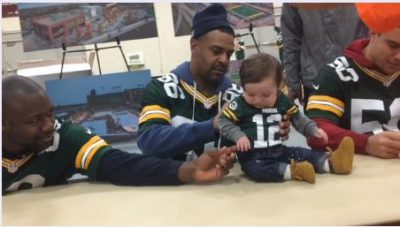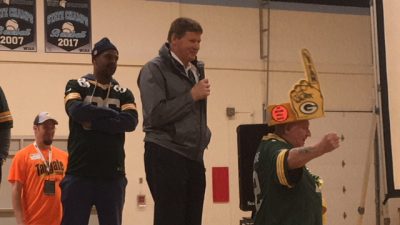 Another highlight of the night was a $4,000 donation by Associated Bank to The Threshold Inc.