June 8, 2017 – West Bend, WI – As we get closer to the start of Monday's U.S. Open in the Town of Erin, here's a bit of a preview of local LPGA Pro Mary Hafeman.
The West Bend West High School and St. Frances Cabrini graduate was recently featured in Milwaukee Magazine as part of a special on the U.S. Open. A portion of the article is posted below.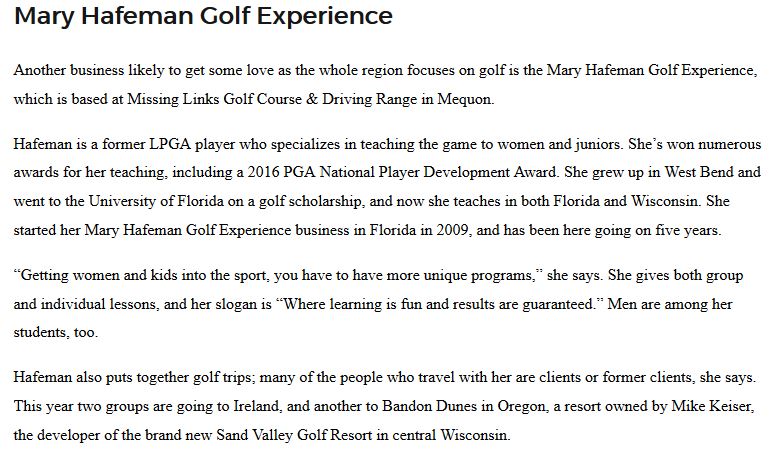 Read the full article on Mary Hafeman by clicking HERE.
Watch for U.S. Open updates next week by Mary Hafeman at WashingtonCountyInsider.com
Click HERE for more details on Mary Hafeman Golf Experience.