November 22, 2019 – West Bend, WI – There's been a lot of construction on W. Washington Street in West Bend the past year and on Friday, November 22 the new Morrie's West Bend Honda will open to the public.
There are already more than 110 cars on the lot along with a high-end showroom and a state-of-the-art automotive repair and service center.
Morrie's Honda broke ground November 1, 2018.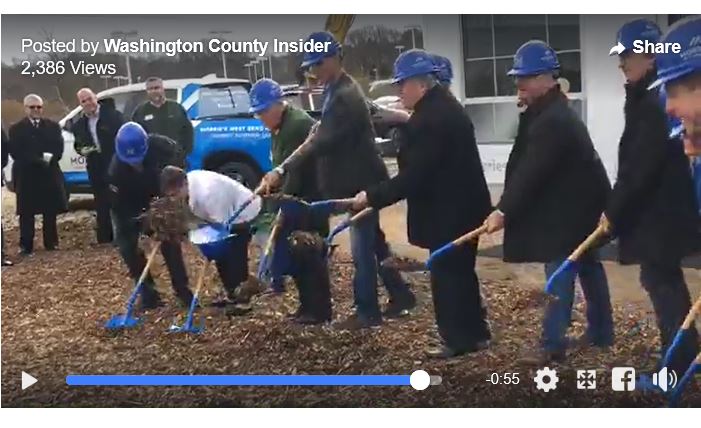 As far as customer service, Morrie's Honda is dedicated to the tag line "Buy Happy."
For our customers, happiness is rooted in Buy Happy. It's our unique, unconventional approach to the car buying process – and it's changing the way people shop for vehicles. When you Buy Happy with Morrie's, you're getting much, much more than a way to get from Point A to Point B. You're getting:

Our Best Price First, Pure and Simple
Unlimited Complimentary Car Washes
A Lifetime Powertrain Warranty on new vehicles
And more!

We could go on and on about what sets us apart, but ultimately, it comes down to one thing: happiness. We care about our customers. We will go the extra mile (or miles) for them because Buy Happy is more than a brand – it's an ethos. We understand that the little things in life matter, that peace of mind is priceless, and that a car is more than a car. Happiness Matters.
Doors open at 9 a.m. on Friday, November 22.  Come check it out.