January 31, 2020 – West Bend, WI – A longstanding tradition during Catholic Schools Week in West Bend is the presentation of the Mother Cabrini Award at St. Frances Cabrini School.
On Thursday morning in a packed school gymnasium Principal William Waech presented this year's award to Cheryl Liebetrau or Mrs. L as the kids call her.

Liebetrau was a former student of Cabrini, taught at Cabrini, then went to various other positions to teach and now is back at Cabrini as a reading specialist.  This is her third year back and has made a huge impact on the staff and students.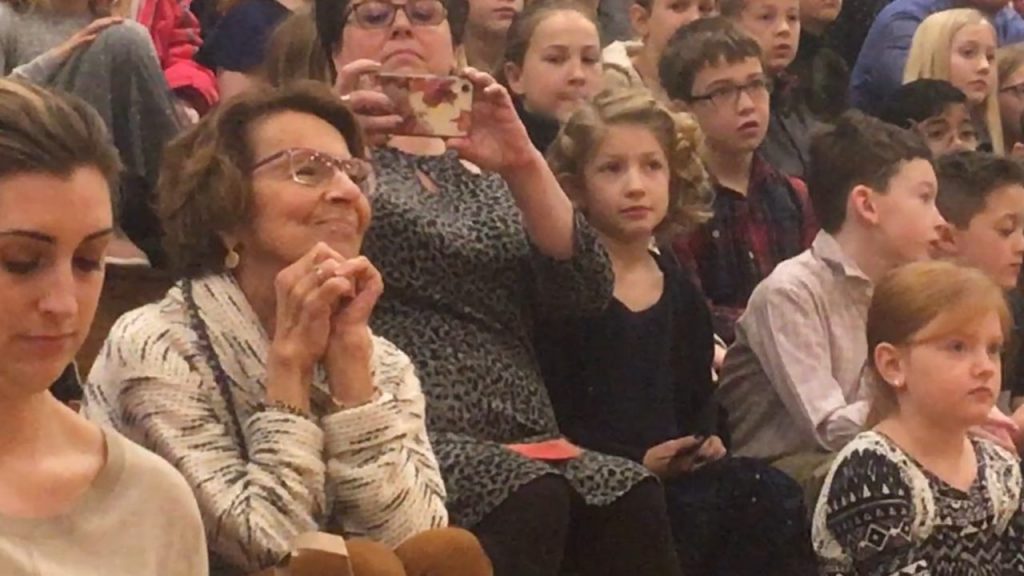 For staff impact, she has a personality that everyone wants to talk to her and get advice.  She listens and empathizes with everyone.  I also think people like coming to talk with her because she always leaves chocolate or candy out for staff.
Not only has she helped staff have a more positive attitude she helps coach teachers through struggles they are having in reaching students learning needs.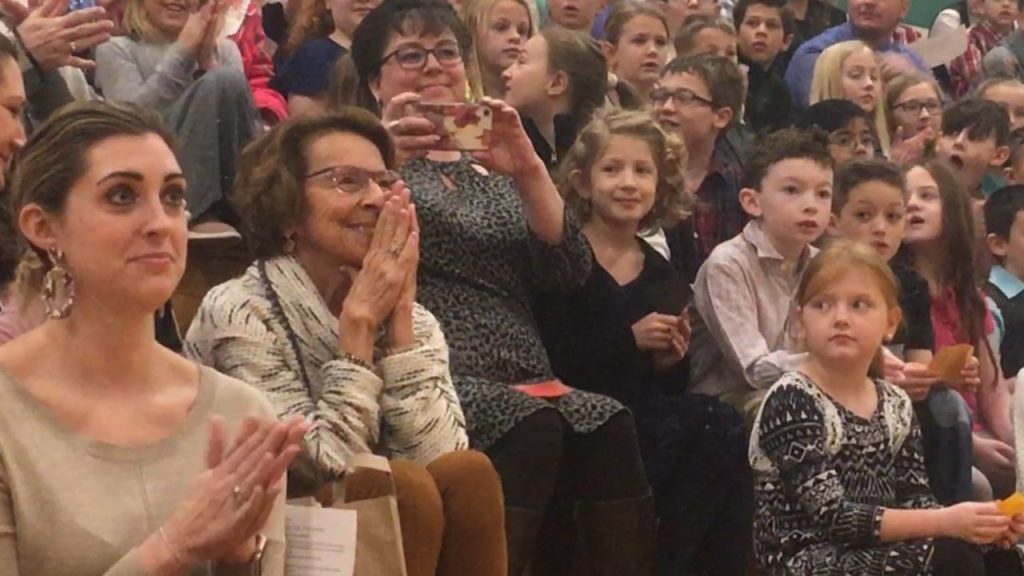 Some staff wrote that she is an amazing person, goes above and beyond to help everyone, refuses to let people fail, active faith life, great sense of humor.
In terms of student impact, she refuses to let her students fail, if they do not understand something she is going to find a way to get them where they need to be.  If Cheryl was put in a room of 300 kids and told to teach all of them, she finds a way to individualize her instruction and get all of them to succeed.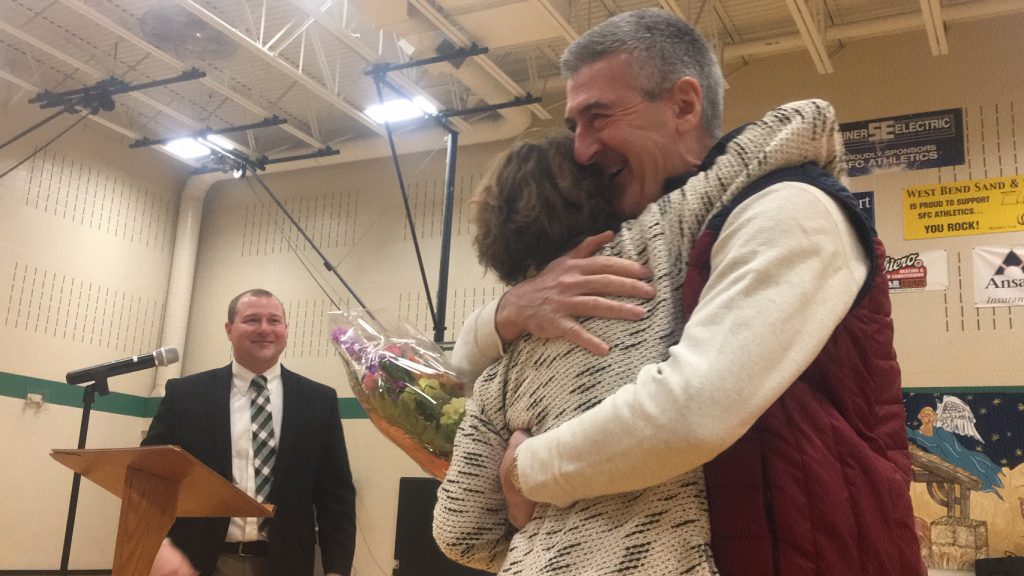 Coming from her Principal, "she is a modern day Mother Cabrini, that exemplifies, perseverance, missionary zeal, simplicity, and educational mission.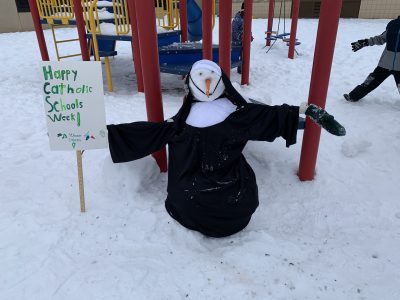 Past winners of the Mother Cabrini Award include: Mrs. Gardon, Mrs. Endlich, Mrs. Vogel, Mrs Taylor, and Mr. Brian McElmeel.
Catholic Schools Week is this week January 25 – January 31. There are many activities planned for the week. Some of them are educational; some are spiritual; some are just plain fun. Our school's mission calls us to form community, learn the Good News, participate in prayer and worship, and (in a special way this year) to be of service to others.