Washington Co., WI – Click here to sign up for summer youth sports camps including basketball, volleyball and soccer at UW-Washington County.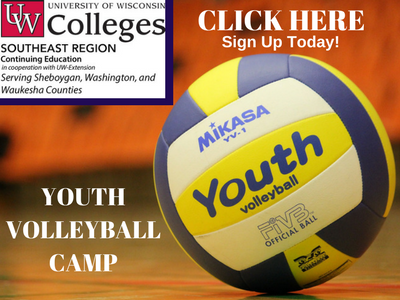 Volleyball Camps focus on developing both individual techniques and team strategies. Players will receive individualized instruction on passing, serving, spiking, setting, defense and blocking. Players will also experience game like drills and activities.
Please select your child's camp based on the grade level that she will be entering in the fall.
Camp includes a t-shirt.