VIDEO | Washington County unveils new logo
Feb. 15, 2019 – Washington Co., WI – Washington County officially unveiled its new logo today during a ceremony at the Old Courthouse.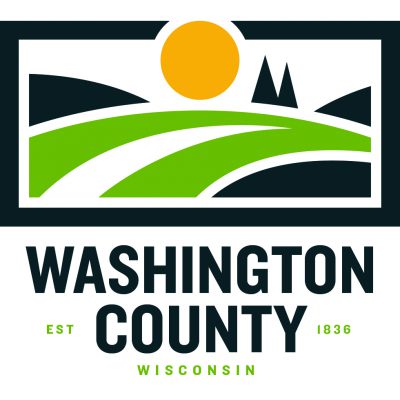 According to the county, "The logo includes a picturesque Washington County horizon with the sun.  Most recognize the iconic, rolling Kettle Moraine hills within the brand. The slogan, "Discover. Connect. Prosper." strives to tie the community together by discovering the county's natural beauty and rich heritage, connecting with each other, and prospering together with a strong business-and-education climate."
Washington County Administrator Joshua Schoemann said this will help the county in a number of ways.  "The most important thing is that logo and brand. It'll help Washington County in the future and bring people to Washington County such as tourists and new home owners."
The county started with about 20 designs and then trimmed it to three. "We ultimately refined it and the County Board unanimously approved the design," he said.
Washington County Board chairman Don Kriefall said the logo helps provide "an identity,"
"Even though we're not the biggest county in Wisconsin, we're the most innovative county in Wisconsin," Kriefall said.
Below is the vision and mission also unveiled by the county.
Now… do you remember what the old logo looked like? Scroll down for the image.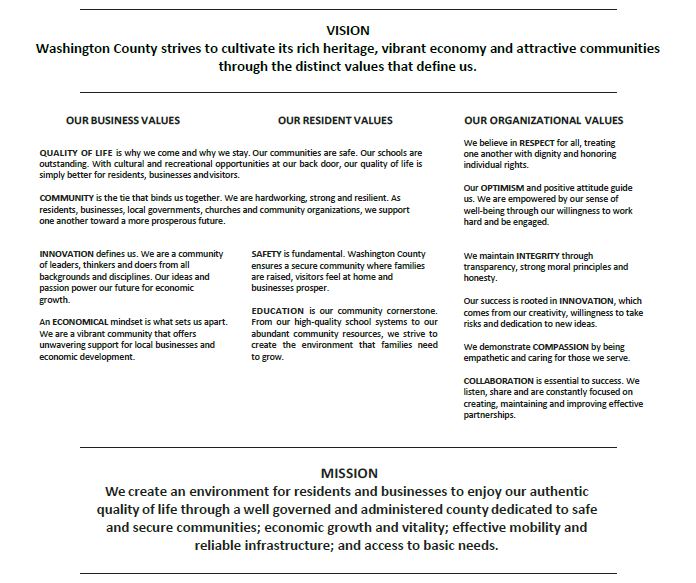 Do you remember the explanation behind the old design? "It was unveiled while Doug Johnson was the administrative coordinator," said former County Board Chairman Ken Miller. "It dates to 1997-98. It was supposedly a sunrise and the hills to designate the Kettle Moraine and the cursive letter W as an outstanding letter representing the county."
Miller said he thought "the county always needed a logo."
"I also thought the county needed a flag…. but I never got that far," he said.