West Bend, WI – About five rows deep into the field of sturdy Brussel sprouts the crew at Precinct Tap + Table started setting one long row of tables. White linen tablecloths were decorated with a mix of crafty glass jars, a variety of pumpkins and artsy name tags for guests to find their spots. It was Dinner on the Farm by Prec1nct Tap + Table and Witte's Vegetable Market. Gus Witte spoke from the heart when he offered thanks to those who support local farming.

After a five-year break, chef Jodi Janisse Kanzenbach teamed with Gus and Tiffany Witte for another edition of Dinner on the Farm.
The menu for the four-course gourmet dinner featured:
The bite-sized hors d'œuvre was Amuse bouche: Basil pesto butternut squash puree, cranberry conserve, toast crostini, Cinderella pumpkin monte mornay cheese, maple-glazed kabocha squash, topped with candy pecan dust.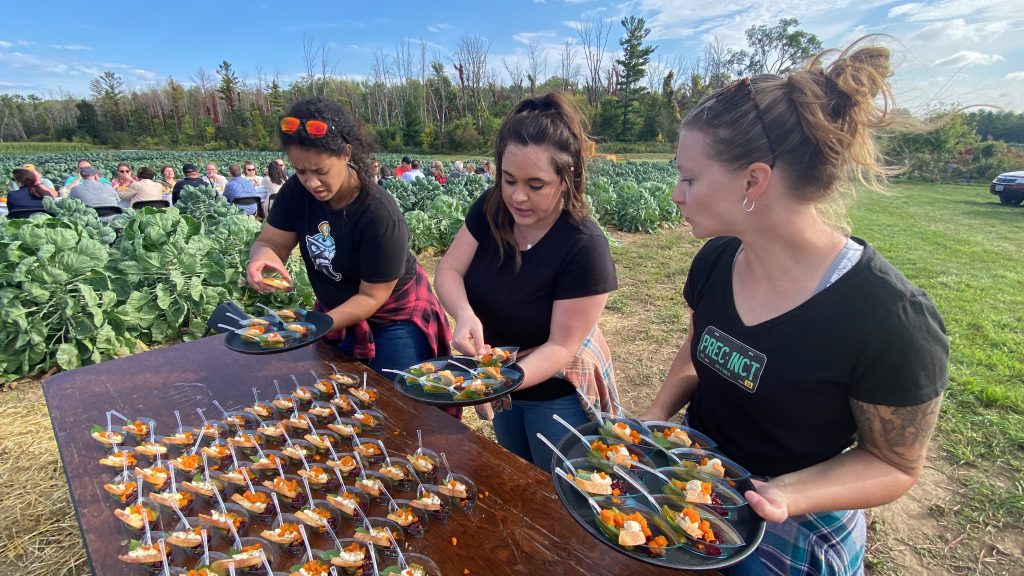 Hungarian Mushroom Soup: Saute of wild mushrooms flavored with smoked paprika, dill, and lemon and topped with slices of Old Germantown smoked Hungarian sausage.
House made lamb chorizo salbutes: butternut squash salbutes, red chimichurri, pickled watermelon rind pico, and cilantro yogurt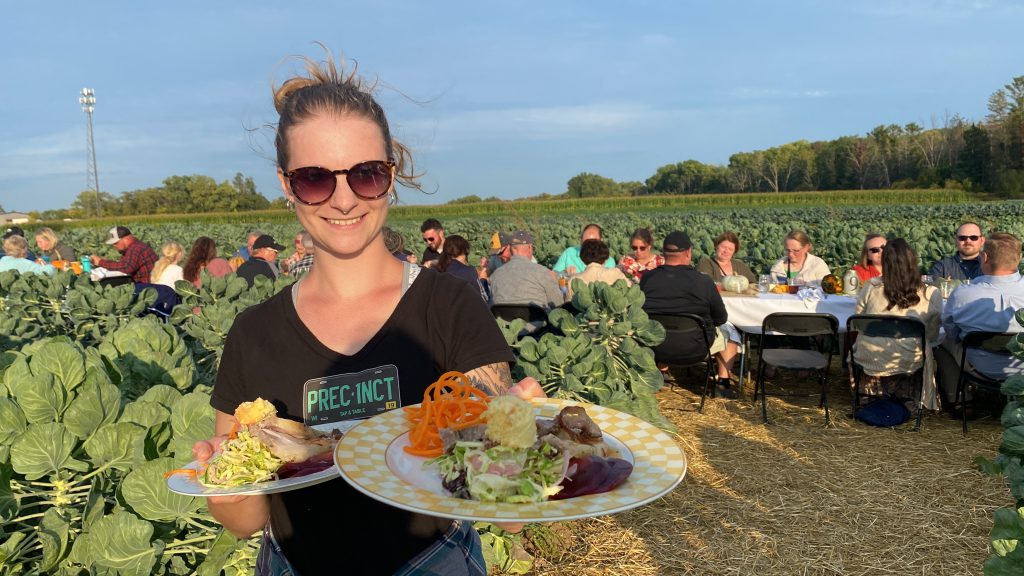 Bacon-wrapped slow roasted pork loin: Served with vanilla pickled beets, shaved Brussel sprouts, and honey crisp apple salad, cider glaze and parsnip and brie creme moulee.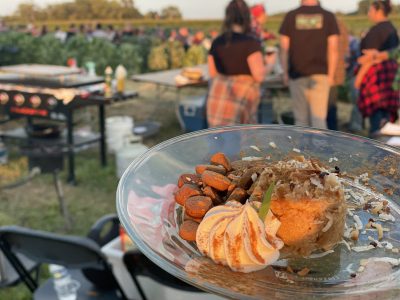 Deconstructed pumpkin pie: Pumpkin butter custard with peppernut cookie, dulce de leche, cinnamon whip and toasted coconut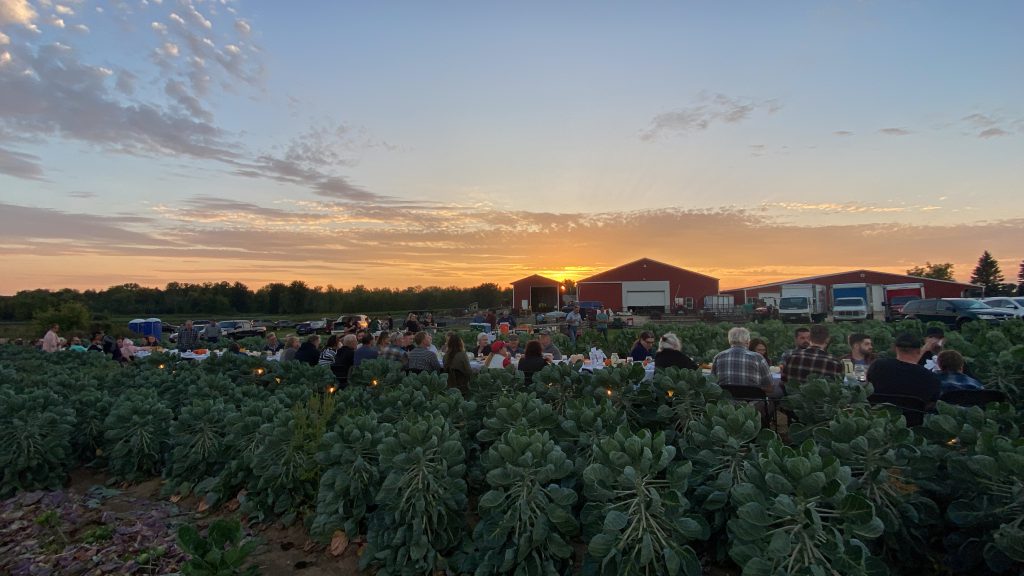 About 75 people attended the event at Witte's Vegetable Market on Highway NN.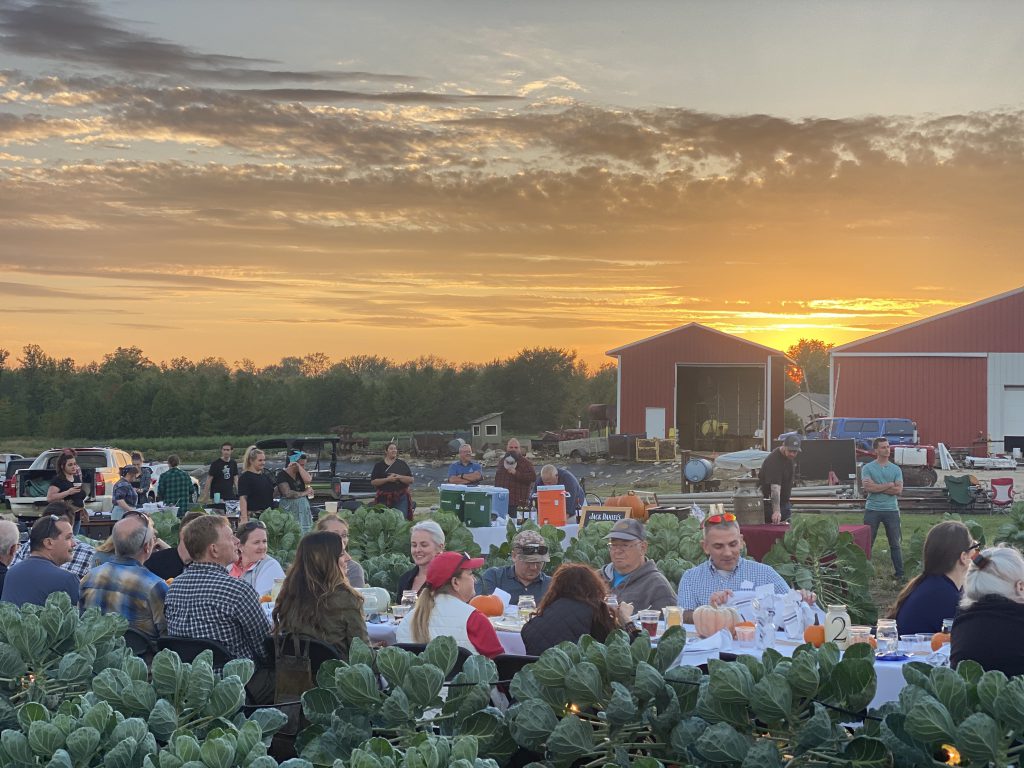 Janisse Kanzenbach and the Witte's agreed to hold the event again next year.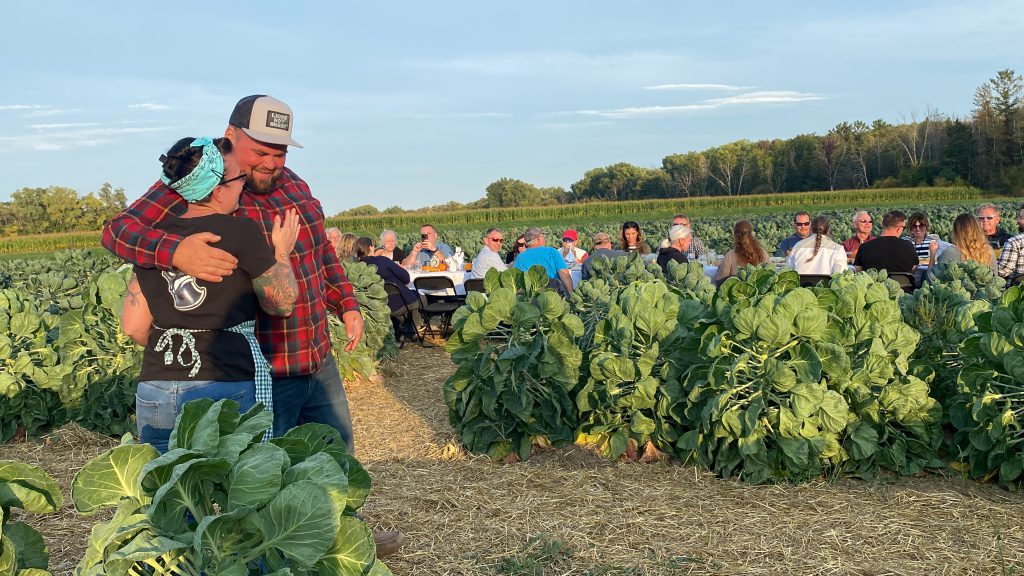 Janisse Kanzenbach gave a huge 'Thank you' to her staff for an amazing event. Also, a hat tip to musician Aly Hauser and the beer and wine vendors.