West Bend, Wi – Farmers across Slinger, St. Lawrence, Germantown, and the rest of Washington County, WI are in the fields with large tractors and machinery working on the fall harvest. The tradition has been going on for centuries and in 1939 artist Orison Daeda put oil on canvas and captured Fall Plowing in Central Wisconsin. The painting is in the collection at the Museum of Wisconsin Art, and was a gift of Carol Reif in memory of Orison Daeda.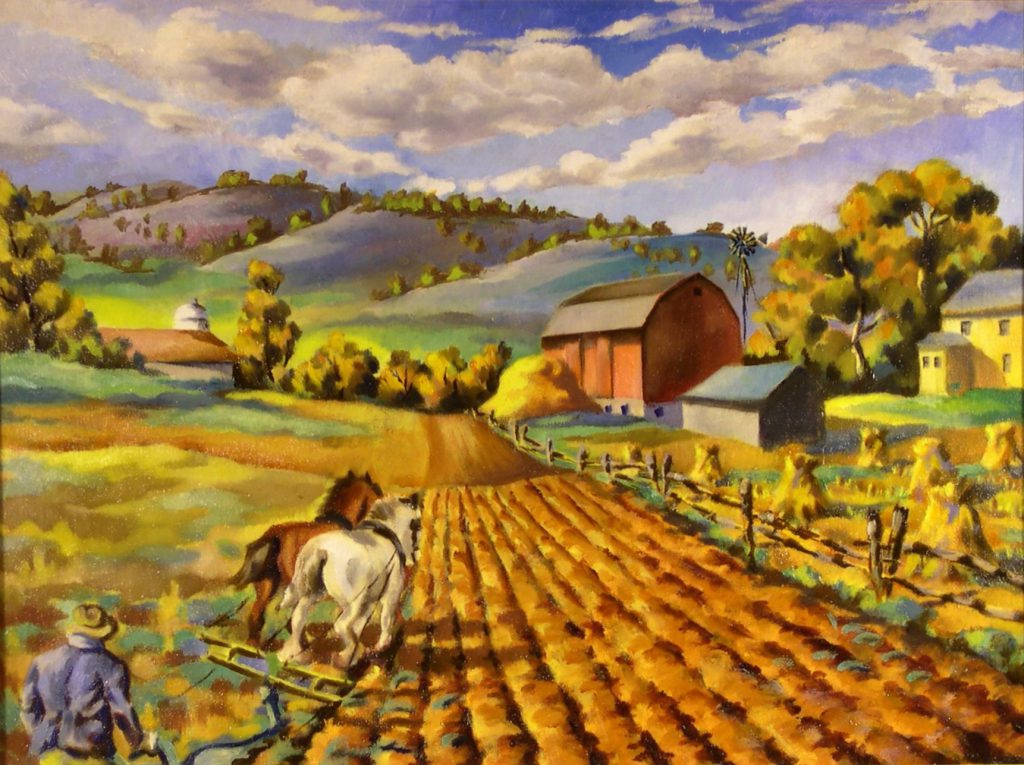 Click HERE to SUBSCRIBE to FREE local news at
"What I love about it is, your technology has changed but you can still see that landscape around here," said Graeme Reid, director of collections and exhibitions at the Museum of Wisconsin Art.
"You can see those red barns and still see those farmhouses and see how technology has changed but the farming practices are still the same."
Aside from the team of horses the painting shows the farmer using a single blade plow to turn the soil.  Click HERE for more farming history.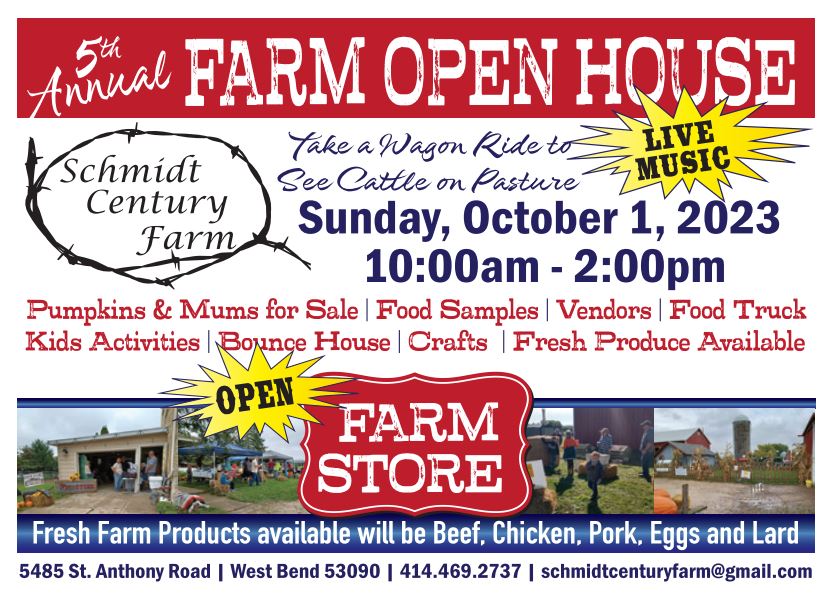 Hat tip to Andrea Waala at MOWA for the assistance.
Museum of Wisconsin Art, 205 Veterans Avenue, West Bend, Wisconsin 53095