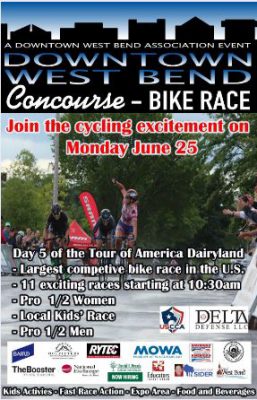 June 19, 2018 – West Bend, WI – The Downtown West Bend Association is hosting the 3rd annual Downtown West Bend Concourse Bike Race presented by Delta Defense on June 25 from 10:30 a.m. – 8:30 p.m.
The Tour of America's Dairyland ( the largest cycling event in the U.S.) features 11 exciting races including a local kids race at 6 p.m.
Children ages 3-12 years old are invited to bring their bikes and helmets and race the same course as the pros.
All participants get free ice cream at the end of the race.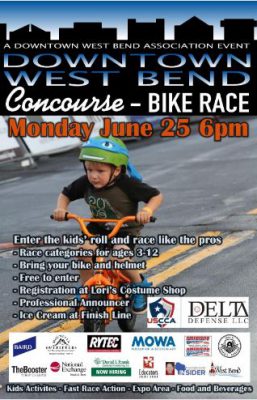 A new event this year is  the Bar Bike Race will take place before the kids race. This event consists of 3-4 teams with 7 members on each team.
The team will race the bar bike from the start/finish line to the first corner and back.
One team will race at a time. The team will the best time will win a trophy and bragging rights!
Additional points will be added for style including a theme and costumes.
There is no cost to enter your team.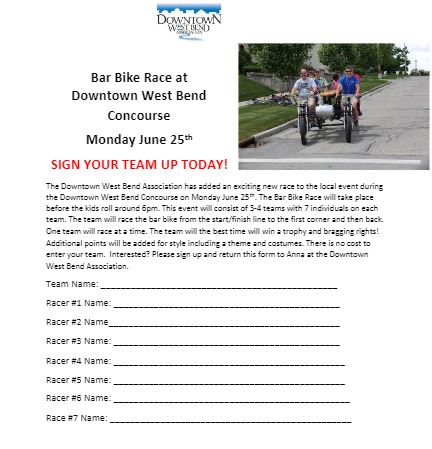 More than 60 volunteers are still needed to work the Tour of America's Dairyland.
The volunteering shifts are only 2-3 hours.
Volunteers are still needed for: expo area, grounds crew, course control and tear down. Click
HERE
to learn more and sign up.