March 28, 2019 – West Bend, WI – Tammy Riebe of Weasler Engineering has been awarded a Patriot Award presented by Kenneth J. Schuetz of the Employer Support of the Guard and Reserve (ESGR).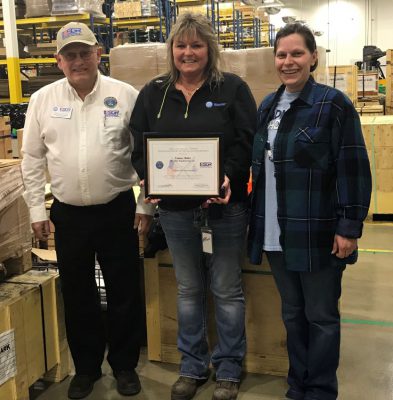 Tammy was recognized for her continuing support of one of our own employees currently serving in the USA Army Reserve.  Sergeant Corrine Miller is a member of the Army Reserve 826th Ordnance Corps Madison and has nominated Weasler Engineering because of their support for military employees and their families.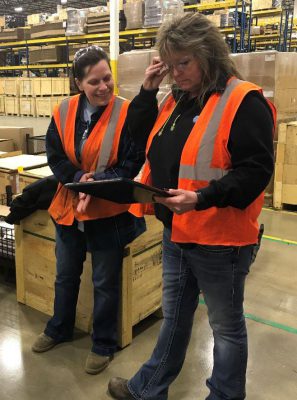 We thank you Corrine for your service to our country and your ongoing dedication to Weasler Engineering.