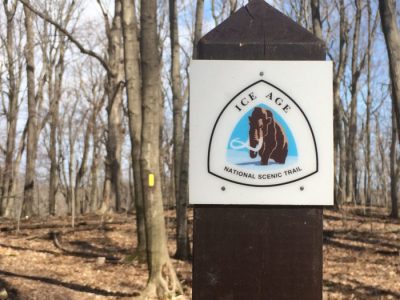 March 23, 2017 – West Bend, WI – Time to put away the snow shovels and head out to stretch your hiking legs on this wonderfully hilly section of the Ice Age Trail in West Bend.
Meet at 1 p.m. at the shopping center by Culver's, 2359 W. Washington Street, on Highway 33 in West Bend.
Hike from  Highway 33 to Highway D and return. It's 5.2 miles round trip.
The hike will be lead by Ice Age Trail volunteers.
Photo courtesy Flickr/Amy Bayer