September 21, 2022 – West Bend, WI – The West Bend West Varsity Spartans had a decisive match win against the Homestead Highlanders with final scores of 25 – 13, 25 – 13, 25 – 17.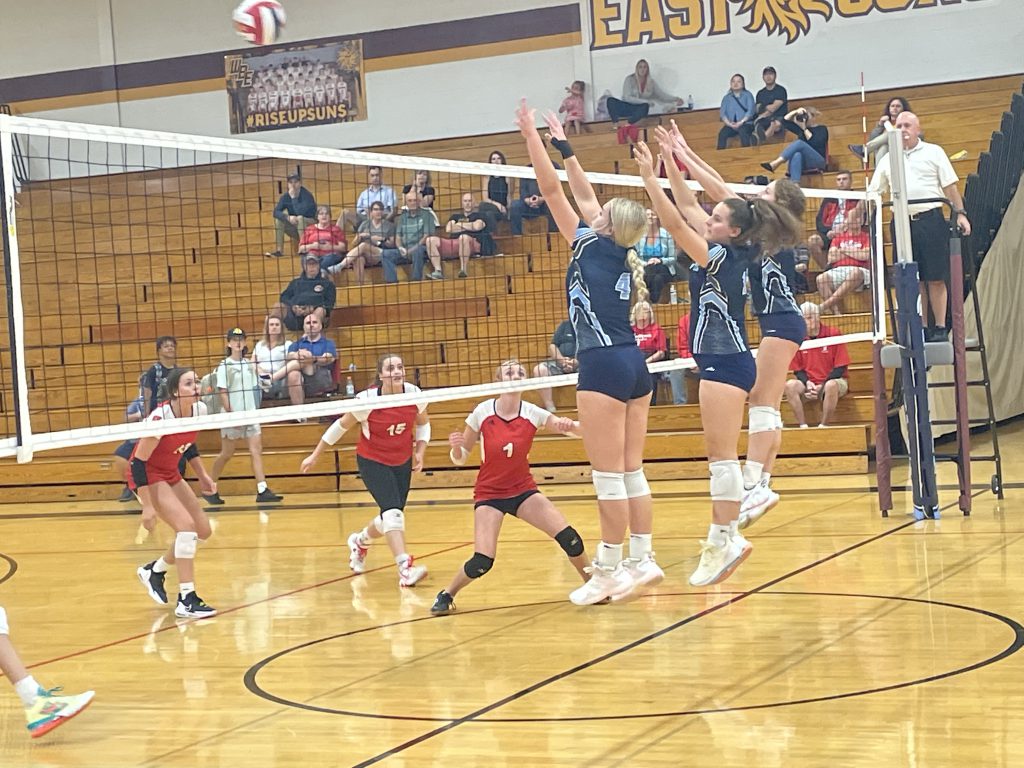 The Spartans focused on making quality plays and not letting the opponent get a run of points.
According to coach Deb Butschlick, "We are going into a tough week of play and used this opportunity to have everyone contribute in this match. The team played with a desire and stayed locked in from serve to set to kill."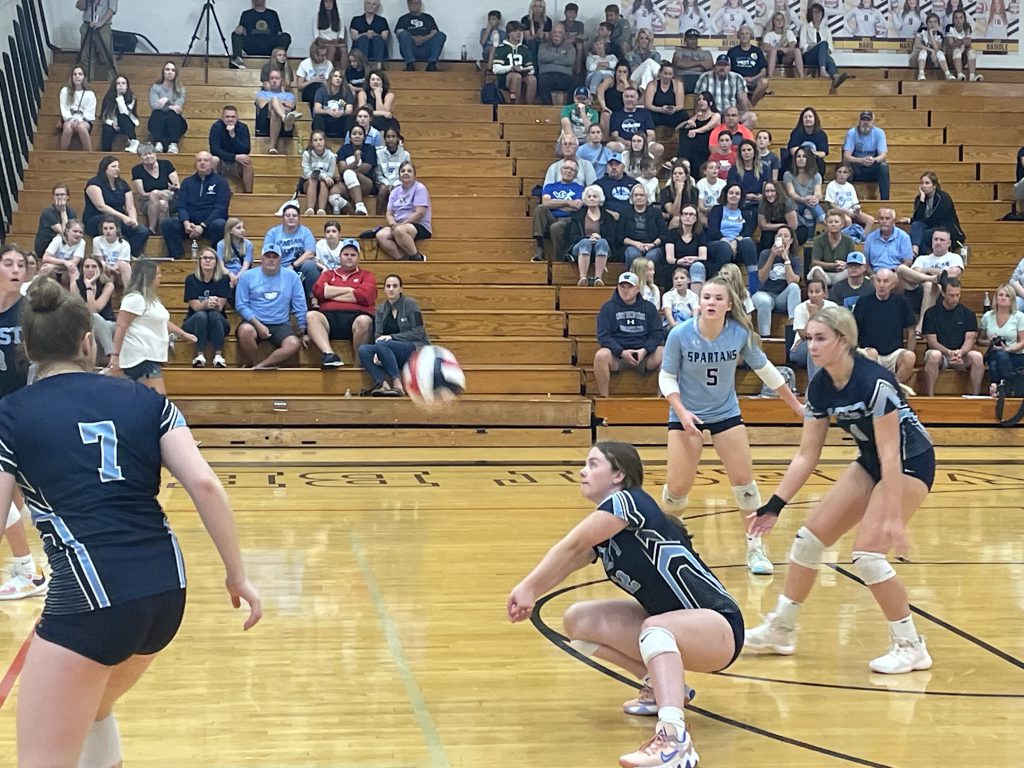 Leading the way for the Spartans was Kylee Altendorf with 13 kills, followed by Breleigh Ustruck with 5 kills.  Gianna Hemauer and Lindsay Sandleback each had a big serving game with 17 and 14 attempts respectively.  Maddie Abel dished out 20 assists and Megan Spaeth had 20 digs.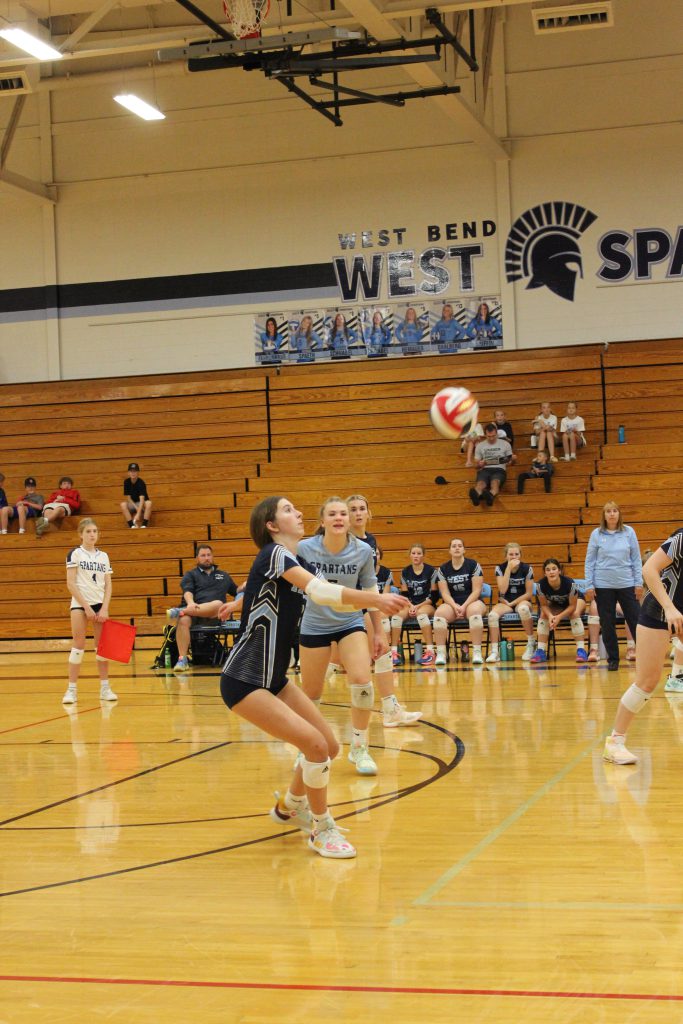 The Spartans are 3 – 1 in the North Shore Conference with a three-way tie for second place.
Click HERE to read other stories about the 2022 WBW volleyball season
West Bend West travels to Whitefish Bay on Thursday, September 23 with the game starting at 7 p.m.  The Spartans host the Lynn LaPorte Sprawl on Friday, September 24 with matches at 4:30 p.m., 6:30 p.m. and 8:30 p.m.