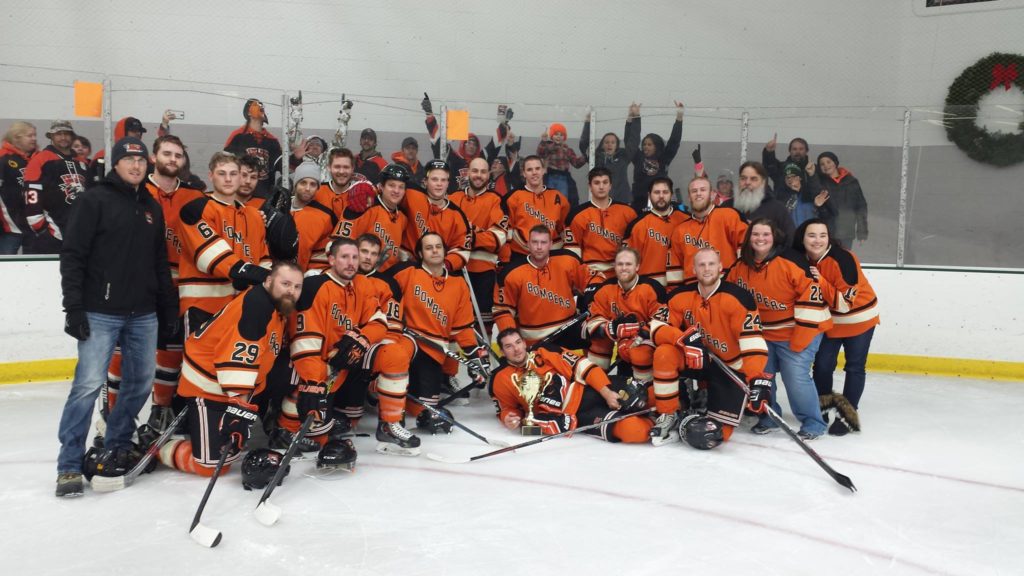 Dec. 18, 2016- West Bend, WI – The West Bend Bombers faced the DePere Deacons in the 9th Annual "Veterans Cup."
The game is played between these two teams in honor of United State Veterans. The two teams have played for the trophy eight times since 2008, with the West Bend Bombers winning 8 of those match ups.
After approximately a 15 minute delay to the start the game, the Bombers beat DePere 6-4.
In net was Eric Emerson, who had 38 saves out of 41 shots on goal.
Scorers for the Bombers were Russell Johnson with two goals, both unassisted; Shay Klitzke, Brian Rupp, Dusty Jonasson, and Steve Klug all having one goal each.
The West Bend Bombers are 5 and 1 on the season. They play the Eagle River Falcons on Dec. 17, in Eagle River.
The Bombers next home game is January 6, 2017 against the Monroe Blues.