February 19, 2010 – Jackson, WI – The stars from West Bend Children's Theatre Seussical the Musical are on the road drumming up interest for the April performance.
This week Thing 1, Thing 2 and The Cat in the Hat were spotted at Jackson Elementary School.
The iconic characters from Dr. Seuss greeted the kids coming off the bus during this Seuss week.
Dr. Seuss Day is normally held in early March; it celebrates the birthday of Theodor Seuss Geisel – otherwise known as Dr. Seuss.
In the local production of "Seussical," the fun and playful world of Dr. Seuss comes to life.
                                   It's based on more than 15 of the beloved Dr. Seuss classics including "The Cat in the Hat,"
                                   "Horton Hears a  Who," "Horton Sits on the Egg," and "Oh, The Places You'll Go."
Join the mischievous Cat in the Hat as he narrates the story of Horton the Elephant and his colorful friends including the loud and sour kangaroo, amazing and harmonizing birds, and trouble-making monkeys as they embark on a magical journey from the Jungle of Nool. It's all to help a young thinker named Jojo to bring harmony back to the tiny planet of Who.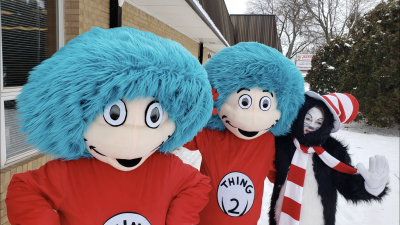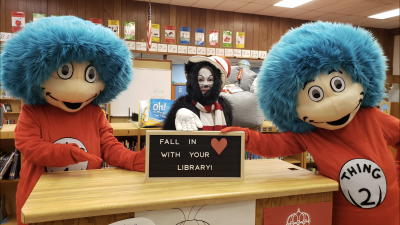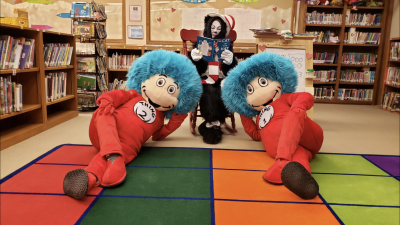 Click HERE and order your tickets today. Performances run April 22 – 24.