West Bend police look for information on man who solicited teens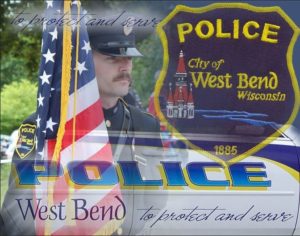 August 3, 2017 – West Bend, WI – On Tuesday, August 1 a pair of 16-year-old females at separate locations reported a male approached them and asked them to model for him.
The first incident occurred on at 9 p.m. in the Buffalo Wild Wings parking lot at 705 W. Paradise Drive.
The second occurred at 9:15 p.m. in the Mad Max parking lot, 1512 W. Washington Street.
In both cases the male stated he worked for a modeling agency and was looking for girls to use for a rap music video.
In one case the man asked the girl to send nude photos of herself.
The suspect is described as a male, black, 20 to 30 years old, 5'8" to 5'10", stocky build, dark complexion, has a beard with no mustache, was wearing a red shirt.
He identified himself as "Trey."
He was driving a 4-door Sedan, silver or light blue with rust and dark color trim on the bottom, sunroof, and no front plate.
Anyone with information about the identity of the suspect, or related incidents is encouraged to call the West Bend Police Department at 262-335-5000.