September 29, 2023 – Cedarburg, WI -West Bend West varsity volleyball lost a heartbreaker on the road to the Cedarburg Bulldogs in 5.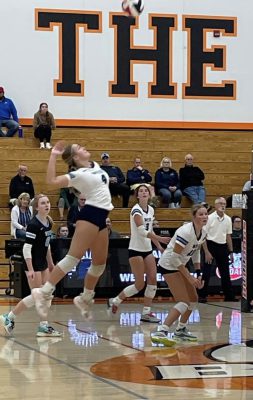 The Spartans had a slow start against Cedarburg losing the first 2 sets, 16-25 and 24-26.  Down two sets, the Spartans regained momentum and won sets 3 and 4 by scores of 25-18 and 25-22.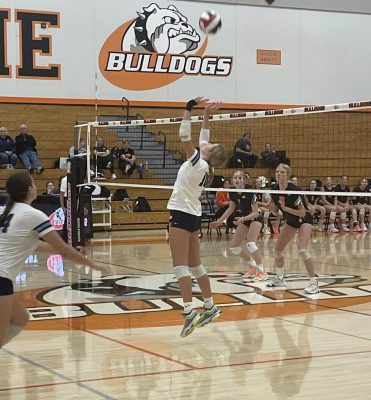 In the fifth set the Spartans were down 9 points but never gave up and came back to tie the game 13-13.
The next 6 points went back and forth between the two teams, with Cederburg closing the match winning 19-17.
Overall, the night was a team effort.  The team was led by Kylee Altendorf with a career high – 23 kills, 30 digs, 3 blocks.
Lindsay Sandleback Career had a career high – 18 kills, 31 digs, 2 blocks.
Abby Stockhausen 6 kills, 4 blocks.
Breleigh Ustruck 6 kills, 8 blocks.
Maddie Able – 52 assists, 19 digs, 5 blocks.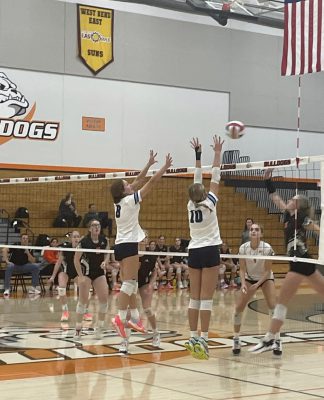 The Spartans are now 4-2 in the North Shore Conference with their next game
on Tuesday, October 3
against West Bend East
at 7
p.m.
About the author: Morgan Winkler is a sophomore on the West Bend West Varsity volleyball team and a setter. She has been playing volleyball for 8 years.
Photos Courtesy of Carrie Guse