West Bend, WI – There's a $5,000 grand prize ahead at the 2019 West Bend Sunrise Rotary Enchanted Raffle. Get your tickets today and have a chance to win at the December 14 drawing at Enchantment in the Park.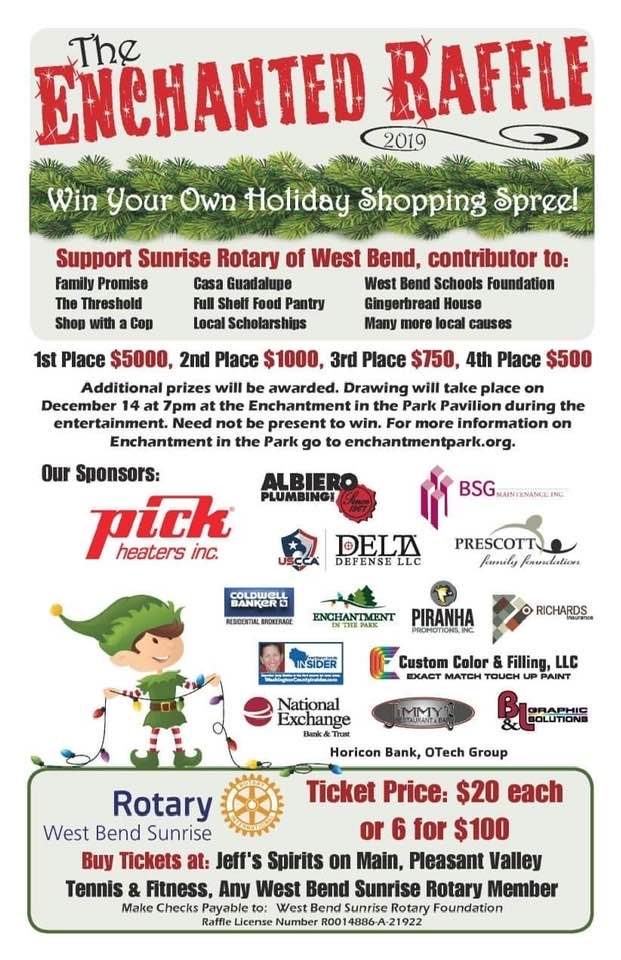 Click HERE to learn more about Enchantment in the Park and watch for a live broadcast of the drawing at WashingtonCountyInsider.com
The West Bend Sunrise Rotary is also conducting a food drive at the Dec. 1 West Bend Christmas Parade.