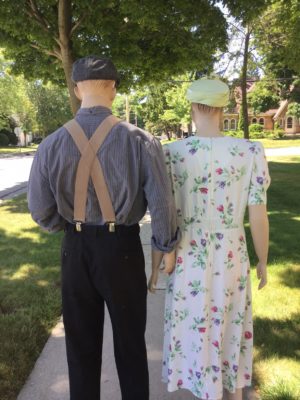 Oct. 24, 2016 – Barton, WI -There was a lot of scuttlebutt at Sandy's Barton Cafe as word spread that the Citgo store sold a $3 million winning MegaBucks ticket.
"I hear tell Hank won it," said a young man with thick black glasses who was sitting at the end of the counter. "He's splittin' the money with that Barton gal of his."
The man took a sip of coffee and returned to reading the news off his phone.
A ticket sold in Barton matched all six winning numbers in the Wisconsin Lottery's Saturday, October 22 Megabucks $3 million drawing.
Saturday night's winning Megabucks numbers were 02, 10, 23, 36, 39, and 49.
Megabucks is a jackpot game played only in Wisconsin, with drawings every Wednesday and Saturday.
The $3 million winning ticket was sold at Barton Citgo at 1516 North Main Street.
The holder of the ticket has 180 days from the October 22 drawing to claim the prize at the Lottery's headquarters in Madison.
If the winner of the $3 million jackpot were to choose the cash payout, the lump sum would be $2.2 million.
A reliable source said the winner of the $3 million is not Hank nor Essie – but the pair is inviting everyone to the Harvest Moon Celebration on Saturday, Oct. 29. There will be homemade pies for $1. An extra 50 cents can make that à la Mode.