West Bend, WI – Wisconsin Nurses Honor Guard (WNHG), paid tribute to a fallen nurse during a recent funeral service. The group of volunteer nurses performed a ceremony inspired by Florence Nightingale. A poem is presented along with a Nightingale Lamp to the family of each fallen nurse.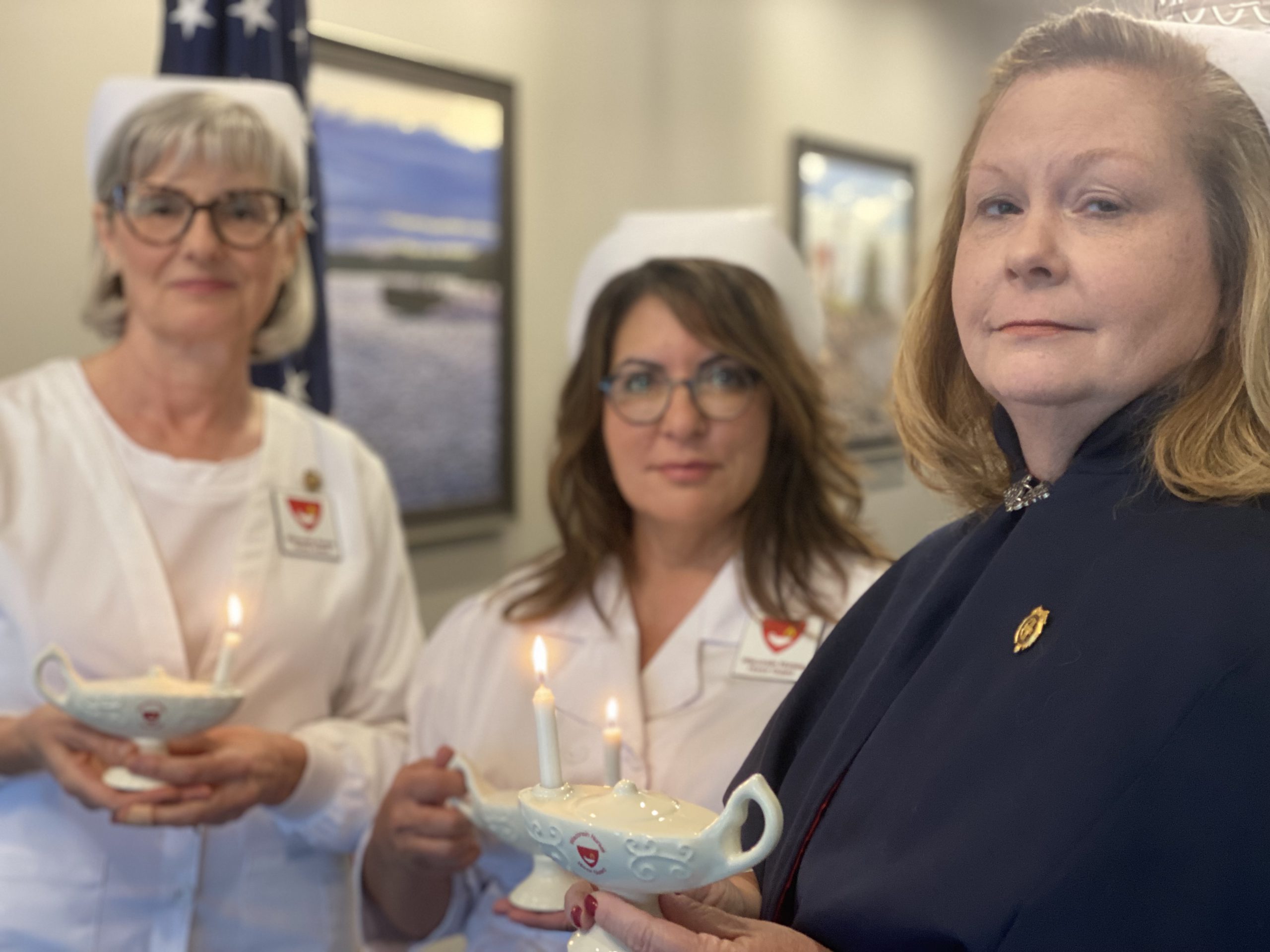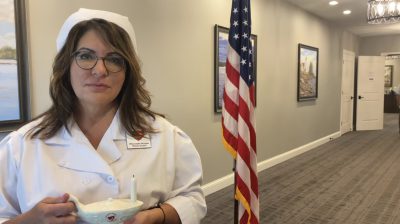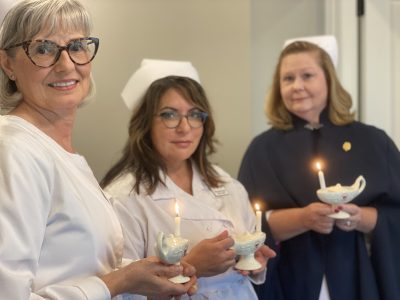 The Wisconsin Nurses Honor Guard recognizes nurses at the time of their passing.
WNHG performs ceremonial traditions to honor those nurses for the dedication and contributions made while serving the nursing profession.
WNHG will provide a final tribute, free of charge, to any licensed/registered/advanced practice nurse, active or retired, within the boundaries of the State of Wisconsin.