AmericInn Motel in West Bend has been sold
The AmericInn Motel, 2424 W. Washington Street in West Bend has been sold. WB Inc LLC closed on the sale Tuesday, August 30, 2016 to Hari and Hari Inc. for $1,345,000.  Bob Gannon (WB Inc LLC) purchased the motel from Dave and Mary Wolf in 2009 for $1,140,000.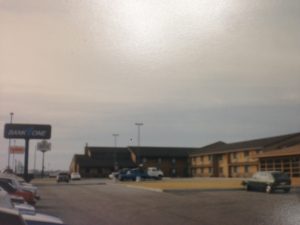 The Wolfs purchased the property, which was a vacant lot, from Julia Schloemer in 1988 for $195,000 and then they purchased a second lot for $53,000.
In May 1988 the Wolfs build a 28 unit motel and then in December 1989 they added on 29 more units.