Around the Bend – Updates & tidbits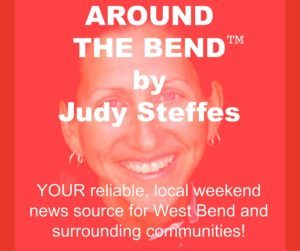 -The Albrecht Free Clinic is planning an open house for donors and the public on Wednesday, Feb. 17 from 5-8 p.m. The Albrecht Free Clinic is now located at 908 W. Washington St. in West Bend. Next month the clinic will also offer dental services.
– Last Saturday, Jan. 9 one of the original owners of German's Little Red Inn died. M. LaRae German, nee Umbs was born Sept. 26, 1930. On June 28, 1952, she was united in marriage to John "Jack" German and for many years the couple owned and operated the Little Red Inn in St. Lawrence. LaRae was 85.
-Springtime in Paris is the theme for the 21st annual St. Frances Cabrini School Auction. The event is set for March 5 at the Washington County Fair Park Ziegler Building.
-Planet Mobile is growing as owner Ross Christifulli opens a second location at the Brookfield Place Shopping Strip, one block east of Lily Road and Capitol Drive. Christifulli opened his first cellphone repair shop in October 2014 at 1108 W. Washington St., West Bend.
– Help is available to families in Washington County that need assistance with winter heating bills. Contact Kay Lucas with the Washington County Human Services Department which oversees the Energy Assistance Program. The number is 262-335-4677.
-The nonprofit group Friends of the Slinger Library will host its seventh annual Casino Night on Saturday, Feb. 6 from 6-9 p.m. Advance tickets are $8 during and tickets at the door are $10. You must be 21 years of age to attend. Admission includes a bag of funny money for playing games including Black Jack, Craps, Roulette and Texas Hold 'Em. Proceeds benefit the Slinger Community Library programs and materials.
– The ice skating rink at Regner Park is open for the season. Park & Rec director Craig Hoeppner said the rink will be open and the lights will be on weekdays from 5 p.m. -9 p.m. The warming house will be open Thursday through Sunday.
-This week the West Bend School Board issued a proclamation recognizing the High School Drumline for its first-place finish at the 2015 Fresh Coast Classic at UW-Milwaukee. Band director Leah Duckert praised the drumline for its "amazing work ethic and commitment."
-There's a reunion Saturday, Jan. 23 as popular local rock band Jack Damage gets together for one more performance. The show is 8 p.m. at Stocky's Fast Track Bar and Grill, 6389 Stockhausen Lane, in West Bend. Jack Damage features songs from some of classic rock's biggest acts like Cream, SRV, Jimi Hendrix and ZZ Top. An open jam session will follow.