BG Decal & Apparel opens in downtown West Bend
BG Decal & Apparel has opened in its new home in the Centrum building, 120 N. Main St., in downtown West Bend.
The shop, owned by Bruce and Gena Biertzer, moved from Barton to Main Street in a space previously home to Mangold Clinic.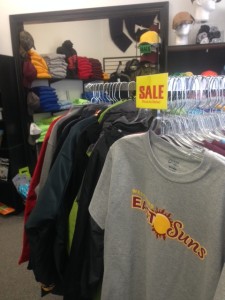 "I'm excited," Gena Biertzer said. "We'll still do our banners and signs and work with all the schools; we'll be more of a West Bend spirit store with all our school apparel."
BG Decal is still getting settled in its new space. "We're looking forward to the foot traffic and the Farmers' Market, the parade, the restaurants and all the happenings," she said.