Businesses in Barton ecstatic about inclusion into Facade Improvement Grant Program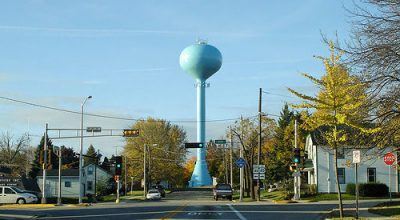 Jan. 15, 2018 – Barton, WI – The West Bend Common Council voted 6-0 to take over the Façade Improvement Grant Program.
The Façade Improvement Grant (FIG) program, previously run by the West Bend Economic Development Corp.,  is designed to provide an incentive for private sector improvement of commercial buildings in the Downtown Business Improvement District (BID) and the Historic Barton Commercial Area (HBCA).
District 7 alderman and Barton representative Adam Williquette said this will be "a matching grant for up to $5,000."
"This was originally created for the BID district and I'm excited to see Barton included," Williquette said. "We'll see if anyone takes advantage of it."
The program is geared toward façade projects that protect the historic integrity of the building and improve the overall appearance of the downtown area.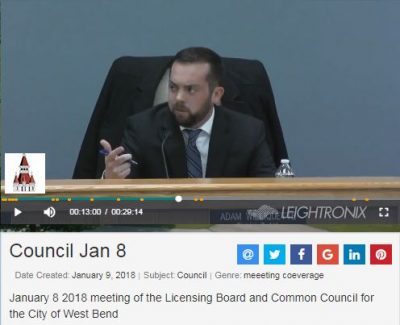 The addition of façade grants to businesses in Barton was well received by business owners along N. Main Street.
Sheila Kruepke is the Urban Farm Girl at 1829 N. Main Street. "Who wouldn't want to have their building renovated with a little help," said Kruepke.
Over the past two months Kruepke along with Katie Fechter Laverenz turned a small building at 1829 N. Main Street into a cozy shop that's home to a number of locally-owned businesses.
"We're hoping more people are going to join us and we're not just some area where people are passing through," said Fechter Laverenz, owner of Kiera's Kloset in the Meraki building.
"I think this facade grant opportunity is huge," Kruepke said.
John Backhaus, owner and master plumber at Albiero Plumbing, 1940 N. Main Street, said the facade grant is coming at a good time.
"Barton is usually the neglected child when it comes to the city of West Bend," he said. "There's a lot of history in Barton and people have been making upgrades here."
Backhaus felt the inclusion of the facade grant program was encouraging.
Click HERE for more information.