City of Hartford surveys employees on housing options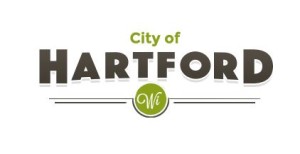 Hartford, WI, March 11, 2016– The City of Hartford is surveying local employees to ask what they want to see in new housing to help them call Hartford, home.

As growth in local housing continues to ramp up in the City of Hartford, local leaders are looking to see what types of housing units are most desirable to those that state that they would prefer to live where they work.
"In the past year, the City has listened to local employers who have asked for more housing options for their employees," says City Planner Justin Drew. "Simultaneously, we have had housing developers who have come to the council and said they want to provide housing options to fill the gap of local employees vs. local housing."
This brings up the question as to what types of housing, are local employees truly desiring.

A frequently used statistic unveils that Hartford employers, with it's very strong Industrial base, employee more people than actually live in the City. Within Washington County, eight of the top 20 private sector employers call Hartford home.

To find out what types of housing units are desired, an on-line and paper survey have been created and circulated to the top local employers in hopes of capturing significant data to support controlled growth. The survey is found on-line by clicking here. Hard copies of the survey are available through local employers or at City Hall.