County Highway K Road project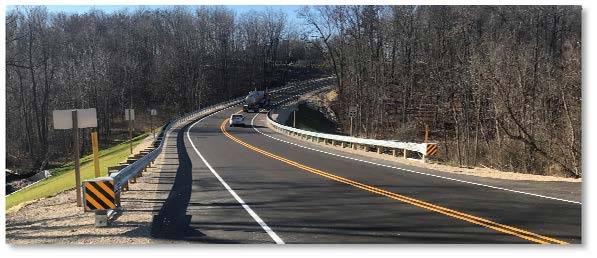 Feb. 16, 2018 – Washington Co., WI – Washington County is planning to reconstruct a 2.6-mile section of CTH K, from State Trunk Highway (STH) 83 to Interstate 41. The project is located in the Towns of Addison and Hartford. The project will improve the poor condition of the existing roadway pavement. Turn lanes at intersections and upgrades to the vertical curves are being evaluated to improve safety for the travelling public. Construction is currently scheduled for 2019.
Please attend
All persons interested in the CTH K reconstruction project are encouraged to attend a Public Information Meeting on Thursday, February 22, 2018 from 6 p.m. to 7:30 p.m. at the Addison Town Hall (127 1st Street, Allenton, WI 53002).
There will be a brief presentation at 6:15 p.m. followed by a question and answer session.
Information available
Representatives from the Washington County Highway Department and GRAEF (the design consultant) will be on hand to discuss the proposed improvements. Project plans, location maps, and other exhibits will be on display to illustrate the work in detail.
Your involvement
We want your input on the proposed improvements. Please attend the information meeting to review the displays, ask questions and share your thoughts. If you are not able to attend the meeting, please communicate with the project contacts listed below to share your comments.
Thursday, February 22, from 6 p.m. to 7:30 p.m.
Addison Town Hall
127 1st Street
Allenton, WI 53002
Project contacts
For additional information about the CTH K project, contact:
Brad Abraham, Washington County Project Engineer
262-335-4437
Steve Schowalter, Design Consultant Project Manager (GRAEF)
414-266-9246